Alaska Department of Fish and Game
---
Secondary Site Navigation
Facebook
Twitter
Google+
Reddit

You are here:
ADF&G Home
»
Fishing
»
Sport
»
Boating and Angler Access
»
Boating Access
»
Southeast
Recreational Boating Access Projects

Southcentral Projects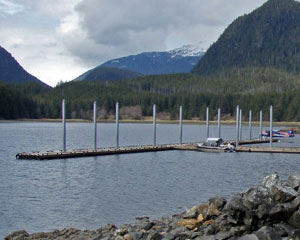 A variety of boating projects have been accomplished throughout the Division of Sport Fish southeast region, which is comprised of the Ketchikan/Hyder, Prince of Wales, Petersburg/Wrangell, Sitka, Juneau, Haines/Skagway, and Yakutat management areas. Click on the project links below to see specific project information.
The Southeast Alaska Harbor Directory is now available at the Alaska Department of Fish and Game, Sport Fish, Ketchikan Office. This directory provides basic information for various harbors throughout Southeast Alaska.
Alaska Department of Fish and Game
P.O. Box 115526
1255 W. 8th Street
Juneau, AK 99811-5526
Office Locations