Alaska Department of Fish and Game
---
Most of the ADF&G website will be unavailable on March 23, 2017 from 5 p.m. until 8 p.m. (AKDT) due to scheduled maintenance.
Sport Fishing Regulations

How to use this Site
Select a region from the map or nearby text listing and look for region-wide regulations.
Then go to the drainage or area you will be fishing and look for specific regulations.
NOTICE: Emergency Orders (EOs)always supersede the published regulations.
Check for current EOs & News Releases before finalizing your plans.
Statewide Regulations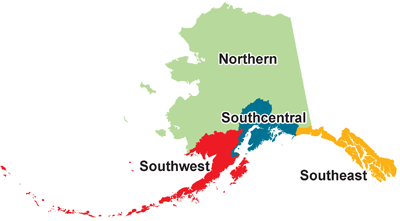 ---
You may order hard copies for all of the Sport Fish regulations summaries by visiting our regulation request page or by calling (907) 465-4180
Statewide Topics
Facebook
Twitter
Google+
Reddit

Alaska Department of Fish and Game
P.O. Box 115526
1255 W. 8th Street
Juneau, AK 99811-5526
Office Locations