Juneau Hunter Education Shooting Complex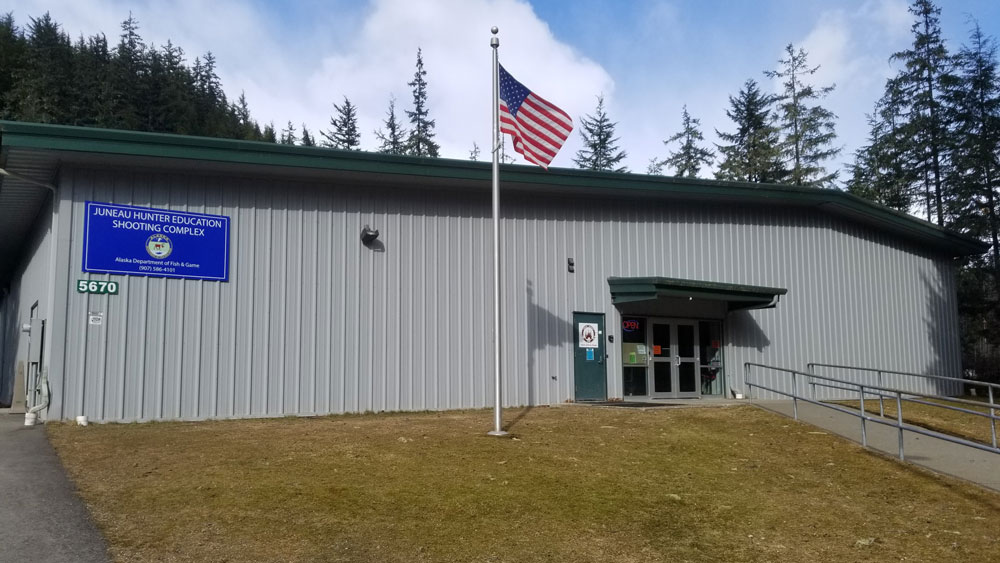 The Alaska Department of Fish & Game Juneau Hunter Education Shooting Complex (JHESC) is now open to the public. The priority use of the facility is for hunter education and firearms training. Our public shooting program and marksmanship program are maintained to the extent possible. The range is a first-class educational and recreational facility for Juneau and surrounding communities. It is located at 5670 Montana Creek Road. Call 907-586-4101 or email dfg.dwc.jnu-range@alaska.gov for more information.
Our facility offers or sponsors:
50-foot Live-Fire Range with 7 Shooting Lanes
Modern Bullet-Trap system (for .22 rifles and handguns up to .45 caliber)
State-of-the-art Air Handling system for a Safe, Clean Environment
Hunter Education courses (firearms, archery, instructor)
Firearms Instruction for all skill levels
NRA classes (pistol, rifle, RSO)
Youth Shooting Sports and Clinics
Marksmanship Qualification (Handgun, Bullseye Pistol, and Light Rifle)
League Shooting (.22 Pistol and Center-fire Pistol)
Competitive Shoots and Tournaments
Targets and other shooting accessories for sale and rent
Friendly and knowledgeable staff, instructors, and volunteers
Warm, safe, friendly atmosphere for everyone!