Education & Outreach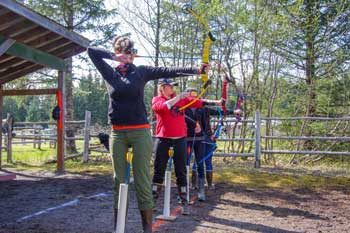 Welcome! Education plays a vital role in fish and wildlife conservation. Whether you are a hunter, angler, teacher, parent, or an aspiring outdoors person, we have resources to help. Search the main categories to learn about our many offerings including workshops for teachers, curricula and informational materials. Browse our calendar to find dates of our clinics, camps, community events and skills classes for youth and adults, and much more.
Upcoming Events
Duck Hunting
Anchorage — August 15, 5pm-9pm
Deer Field Dressing
Juneau — August 20, 10am–1pm
Introduction to Deer Hunting
Juneau — August 20, 10am–1pm
Waterfowl Hunting
Juneau — August 20, 10am–1pm
Did You Know?
Travel in groups and always make noise when traveling in bear country. You never want to surprise a bear!