Cook Inlet Personal Use Clam Fishery

Maps & Brochures
This fishery is typically accessed from the Sterling Highway at the beaches listed on the map below.
To obtain both of these maps (and lots of other Cook Inlet clam information), you may download a printable brochure (PDF 796 kB). You may also download a printable brochure on Kachemak Bay Hardshell Clams (PDF 2,263 kB).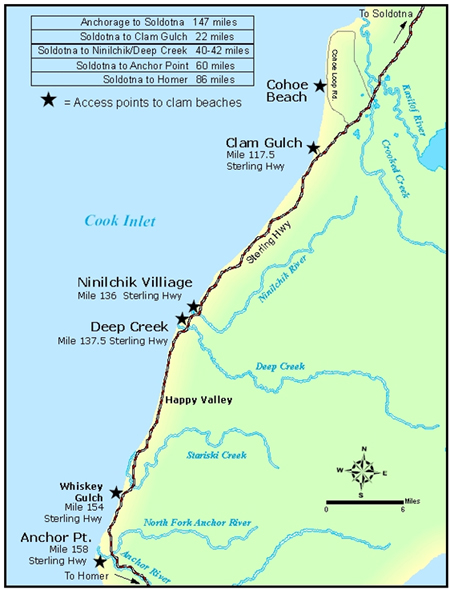 Below is a more detailed map of the access and amenities at Ninilchik and Deep Creek.