Alaska Department of Fish and Game
---
Most ADF&G website information and services will not be available on Sunday, October 11 as the State of Alaska will be doing planned maintenance in Juneau on that date between 5 am – 9 pm AKST. We apologize for any inconvenience this may cause.
Facebook
Twitter
Google+
Reddit

Prince William Sound Management Area

Fishing Research
Analysis of Chinook Salmon Sport Harvests in Prince William Sound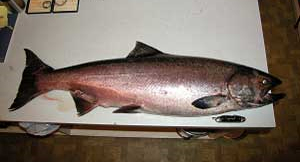 Chinook salmon have been stocked in Prince William Sound since 1981 at various locations. The Alaska Department of Fish and Game (ADF&G) started conducting stocking programs in the 1980s, as did Prince William Sound Aquaculture Corporation (PWSAC) in the 1990s. Most recently, ADF&G released approximately 100,000 smolt annually at Whittier and Cordova from 1999 through 2005, and at Valdez from 2001 through 2005. The objectives of the current releases at Cordova and Valdez are to create 3,500 angler days of fishing effort with a return of 2,000 adult Chinook salmon at each release site. The Whittier release has been discontinued for 2006, due to shortfalls in hatchery production region-wide.
Copper River Delta Trout Assessment - Phase 1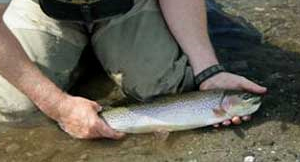 Potential resource developments in the areas east of the Copper River Delta have fostered concerns for trout populations and the sport fisheries of the area. Potential road constructions here would require crossing over 250 streams and rivers, 48 of which have been identified as anadromous streams.
Copper River Delta Trout Assessment - Phase 2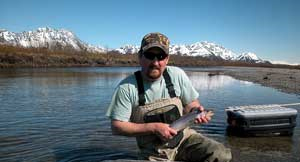 Along with basic size at age information in Phase 1 an understanding of critical habitats in the area was needed. In 2004 we began implementation of a spawning habitat assessment within the CRSMT in Phase 2. The study sought to track spawning movements of cutthroat trout in a key tributary of the Glacial Martin River.
Secondary Site Navigation
Sport Fishing
Alaska Department of Fish and Game
P.O. Box 115526
1255 W. 8th Street
Juneau, AK 99811-5526
Office Locations