Alaska Department of Fish and Game
---
Anchorage Management Area

Fishing Research
Fish Passage Improvements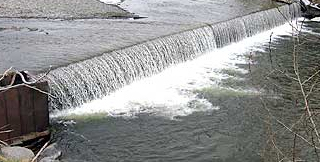 This study considers concepts for fish passage improvement past two of the four dams along Ship Creek. The Elmendorf dam is located on Elmendorf Air Force Base (EAFB) approximately 1,600 feet upstream from Reeve Boulevard. This structure is comprised of two "sheet pile" dams - a series of interlocking steel panels - about 130 feet wide and 12 feet high. The Elmendorf dam is a complete barrier to upstream fish passage.
Stocked Lakes Survey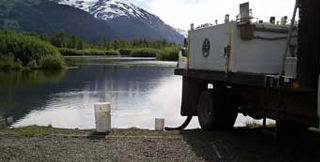 The Anchorage Management Area has 28 lakes that are stocked with a combination of rainbow trout, Arctic char, Arctic graying, and landlocked Chinook salmon. The species stocked depends on the availability of the fish for stocking, the characteristics of the lake, and the expressed desires of the angling public for diversified fishing opportunities.
Pike Control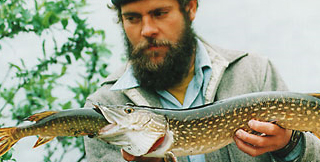 The Anchorage area landlocked lakes stocking program is evaluated annually, with the presence of northern pike a special concern. To date, seven lakes in the Anchorage area have or had confirmed northern pike populations: Sand, Lower Fire, Cheney, Taku-Campbell, Gwen, Otter, and Fish lakes. Two lakes, Mirror and Delong, have had reported pike populations but pike have not been confirmed. Pike have also been confirmed in Campbell Creek, an "open" (not landlocked) system. Illegal stocking of northern pike in the Southcentral area is beginning to have serious ecological impacts on Southcentral wild and stocked fish.
Facebook
Twitter
Google+
Reddit

Section Navigation
Sport Fishing
Alaska Department of Fish and Game
P.O. Box 115526
1255 W. 8th Street
Juneau, AK 99811-5526
Office Locations