ADF&G Public Use Cabins
OVERVIEW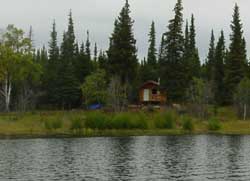 The Division of Sport Fish manages six public-use cabins located on fishing lakes in Interior Alaska. These cabins are available without fee by advance reservation only, and these reservations must be made by phone or in person during normal office hours at (907) 459-7228. Reservations may be made up to six months in advance, for stays of up to five consecutive nights. More information regarding these public use cabins is available at (907) 459-7228.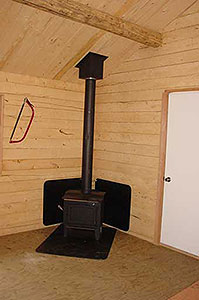 Each cabin has 4 bunks, a table, and a woodstove, with an outhouse nearby. Users of these cabins must PROVIDE THEIR OWN FIREWOOD, as the cabins do not come with wood provided, and there is no dead, dry wood available anywhere near the cabins. Cabin users also must provide their own PAPER PRODUCTS, cooking equipment and utensils, lanterns, and sleeping pads for the bunk beds. Users will receive a reservation confirmation certificate by mail, fax, or email, and should carry a copy with them on their stay.
See a video about ADF&G Public-Use Cabins.
See individual cabin details and reservation calendars