Hunting Kodiak Brown Bears
A Question & Answer Guide
Hunting Kodiak bears is a unique privilege. Because of the worldwide importance of these bears and the restrictive regulations governing Kodiak bear hunts, it is important that you learn as much as you can before applying for a hunt or going into the field. This guide answers some of the most commonly asked questions about Kodiak bear hunting.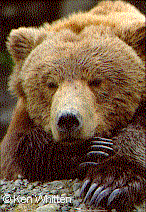 ---
If you have any other questions about your hunt, contact us: