Alaska Department of Fish and Game
---
Most ADF&G website information and services will not be available on Sunday, October 11 as the State of Alaska will be doing planned maintenance in Juneau on that date between 5 am – 9 pm AKST. We apologize for any inconvenience this may cause.
Facebook
Twitter
Google+
Reddit

Bering Sea / Aleutian Islands Area

Research — Subsistence Fishing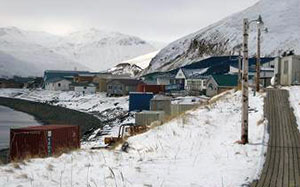 Alaska Department of Fish and Game Divisions of Commercial Fisheries, Subsistence, and Sport Fish publish annual management reports for subsistence fisheries in the Aleutian Islands area. Technical papers and annual management reports are available to the public. The Division of Subsistence has also conducted systematic household surveys pertaining to a single year's harvest in the communities of Akutan, Atka, Nikolski, Saint George, Saint Paul, and Unalaska/Dutch Harbor. Results, including harvest estimates for finfish and shellfish are available in various technical papers produced by the Division of Subsistence and in the Community Subsistence Information System (CSIS). Both resources can be found through the data and reports tab.
Secondary Site Navigation
Subsistence Fishing
Alaska Department of Fish and Game
P.O. Box 115526
1255 W. 8th Street
Juneau, AK 99811-5526
Office Locations