Alaska Department of Fish and Game
---
Most ADF&G website information and services will not be available on Sunday, October 11 as the State of Alaska will be doing planned maintenance in Juneau on that date between 5 am – 9 pm AKST. We apologize for any inconvenience this may cause.
Facebook
Twitter
Google+
Reddit

Southeast Alaska / Yakutat Area

Overview — Subsistence Fishing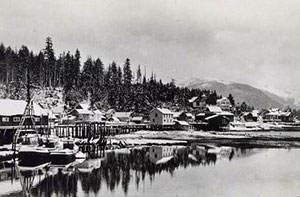 Spectacular beauty, diverse fish and wildlife resources, and a rich history provide the backdrop for the people who live in the island-studded waters of Southeast Alaska. With a maritime climate and over 10,000 miles of coastline and numerous streams, Southeast Alaska has a strong fishing culture as well as ample fishing opportunity. Subsistence fishing sustains a way of life for many residents of Southeast Alaska, but commercial, sport, and personal use fisheries also occur within Southeast waters. Subsistence fishing in Southeast Alaska falls under both State and Federal regulations. The major Federal land manager in Southeast Alaska is the Tongass National Forest; therefore federal regulations apply in some waters. Be aware of what regulations apply to the location you are fishing before you go out. There are two major urban population centers, Juneau and Ketchikan, the waters around which are classified as nonsubsistence use areas where subsistence fisheries are not authorized. However, there are many rural communities throughout the region and much of Southeast Alaska marine waters are open to subsistence fishing. Few of these places are accessible by roads; plane service and the Alaska Marine Highway ferry system provide the majority of access. For more information on subsistence fishing opportunities, see Fishing Information.
Secondary Site Navigation
Subsistence Fishing
Alaska Department of Fish and Game
P.O. Box 115526
1255 W. 8th Street
Juneau, AK 99811-5526
Office Locations