Selecting a Guide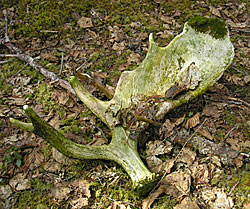 Securing the services of a guide might seem expensive, but the chances of a successful and enjoyable hunt are higher. Hunters who lack precise knowledge of game distribution, access points, and Alaska geography, yet attempt to put together hunts themselves may face frustration, danger, and disappointment. For example, only a relatively small proportion of the out-of-state hunters who stay on the road system to save money will successfully harvest a moose.
The chances of safely harvesting a big game animal improve if one hires a guide or transporter to take them to remote areas. Guides are familiar with their areas, hunting regulations, own facilities, and possess equipment that the average hunter might not care to purchase for one-time use. Indeed, many hunters may choose to contract with a guide for species other than those for which having a guide is mandatory (see list in Guide Requirements for Alaska Hunting).
A guide's knowledge, experience and equipment do not come cheaply. Although figures vary from guide to guide, expect to pay $6,000-$15,000 for a brown/grizzly bear hunt, $4,000–$6,000 for a Dall sheep hunt and $1,500–$4,000 for a goat hunt. Moose and caribou vary considerably depending on transportation methods. Guides can also help prepare and pack out your meat and trophies. Imagine carrying 750 lbs of dressed moose through a few miles of muskeg with a bear watching.
The best way to find a reliable guide is via references. Ask around. Have any of your hunting partners hunted in Alaska before? Do they know someone who did? Which guide did they use and how satisfied were they afterwards? You can also check advertisements in hunting magazines and search the internet since most guides have detailed web sites. Ask guides for references, and follow up on them. Discuss your experience level, physical capabilities, and expectations with prospective guides so that you can make the most of this adventure. There are many types of hunts to consider such as comfortable shore-hugging boat-based hunts, river float hunts, horseback hunts, fly-in hunts, lodge-based hunts, or long-range foot hunts out of spike camps. You might even want to plan to add additional species such as elusive wolves or do some salmon fishing and gold panning.
More experienced and independent hunters may wish to hire a transporter instead of a guide. These are licensed individuals and companies are able to move hunters to more remote areas by bush plane, boat, horse, ATV, snow machine, or even highway vehicle. Many resident hunters use transporters as well since they tend to be much less expensive than full guide services. As transporters and not guides, they are prohibited from providing guiding services, hunting advice, or accompanying hunters in the field except as needed to provide transportation services. Guides might also offer outfitted-only hunts at lower rates where they still provide transportation and camps.
Alaska law requires a big game guide to possess a current active guide license. You can check on guides and their licensing in several ways. A printed list of licensed Alaska guides is available for $5.00 payable to the "State of Alaska." The list includes all currently licensed master guide-outfitters, registered guide-outfitters, the areas where they are licensed to operate, as well as a list of all currently licensed transporters. If you are interested in obtaining the licensed Alaska guide-and-transporter list or wish to check the status of a guide's license, contact the Alaska Division of Corporations, Business and Professional Licensing. You can also look up guides and/or transporters by using the Professional Licensing Data Retrieval System. Another source of information is the Alaska Professional Hunters Association, which represents many guides and outfitters.