Alaska Department of Fish and Game
---
Southeast Alaska / Yakutat Area

Subsistence Fishing
Fishing Information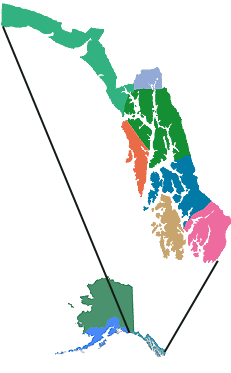 There are many subsistence salmon fisheries in Southeast Alaska and Yakutat outside of the Juneau and Ketchikan nonsubsistence use areas.Halibut may be harvested by residents of rural communities through the Federal subsistence halibut program. Other subsistence fisheries include herring spawn-on-kelp, shellfish and groundfish, which are described below. In addition, eulachon, Dolly Varden, trout, and smelt are all taken for subsistence purposes in Southeast Alaska.
Salmon
Salmon has a long history of use in Southeast Alaska and is an important component of subsistence harvests.
Subsistence salmon fishing in Southeast is managed under a permit system that specifies harvest limits, allowable gear types and open areas/seasons. You can obtain a permit for salmon fishing from your regional office of the Division of Commercial Fisheries (see Contact).
Depending on the area you are fishing in, gear that can be used includes set gillnets, drift gillnets, gaffs, spears, beach seines, dip nets, cast nets and hand purse seines. The permit issued for each area specifies the allowable types of gear.
If you are looking for information about the personal use fisheries in the Juneau or Ketchikan nonsubsistence use areas, including Sweetheart Creek and the Taku River, see the personal use fishing guidelines.
Herring Spawn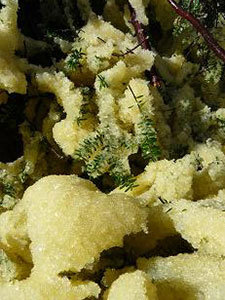 Before participating in the herring spawn-on-kelp fishery, you need to obtain a permit from the Sitka office of the Division on Commercial Fisheries.
The annual possession limit for herring spawn on kelp is 32 pounds for an individual or 158 pounds for a household of two or more people.
The Sitka Sound area is known as the herring egg capital of northern Southeast; herring spawn collected in Sitka Sound is shared throughout Southeast Alaska and beyond.
Herring eggs area a traditional food in Southeast Alaska that are traded for other subsistence foods, raw materials, and handicrafts.
Herring eggs are collected on submerged hemlock branches, kelp, hair seaweed or rock seaweed.
Halibut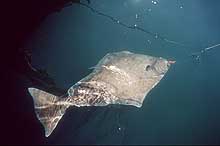 The National Marine Fisheries Service administers the subsistence halibut program under Federal regulations for residents of rural Alaska communities. To obtain a Subsistence Halibut Registration Certificate (SHARC) see the contact information at http://www.fakr.noaa.gov/ram/subsistence/halibut.htm.
Shellfish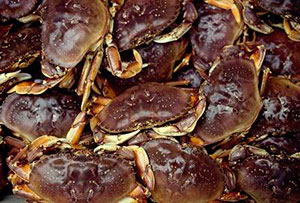 Permits are not required to take shellfish, but subsistence harvest of shellfish must occur outside the boundaries of the Juneau and Ketchikan nonsubsistence use areas.
Species taken for subsistence include Dungeness crab, king and tanner crab, shrimp, abalone, geoducks, and scallops.
For specific details, including bag limits for the subsistence harvest of each shellfish species, see subsistence shellfish fishery regulations.
For information on personal use shellfish harvests within the nonsubsistence use areas, see personal use.
Groundfish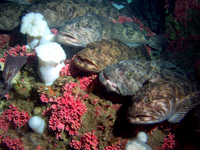 Permits are required for the subsistence harvest of sablefish but are not required for other species of groundfish i.e. Pacific cod, rockfish, lingcod, and flatfish, and others.
The Edgecumbe Marine Pinnacle Reserve, located near Cape Edgecumbe, is closed to the taking of groundfish.
The primary means of harvesting groundfish is hook and line gear.
Facebook
Twitter
Google+
Reddit

Section Navigation
Subsistence Fishing
Alaska Department of Fish and Game
P.O. Box 115526
1255 W. 8th Street
Juneau, AK 99811-5526
Office Locations