Alaska Department of Fish and Game
---
Most ADF&G website information and services will not be available on Sunday, October 11 as the State of Alaska will be doing planned maintenance in Juneau on that date between 5 am – 9 pm AKST.
Facebook
Twitter
Google+
Reddit

Bristol Bay Area

Access — Subsistence Fishing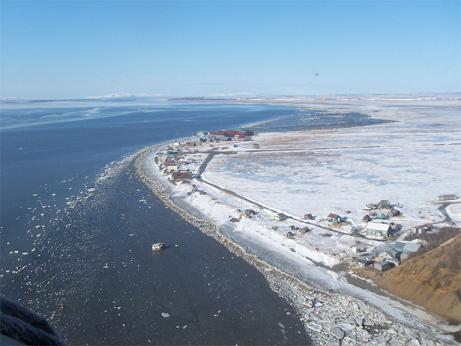 Bristol Bay cannot be accessed by road from outside of the area. Dillingham, King Salmon and Iliamna are the transportation hubs of the area with daily direct flights arriving from and travelling to Anchorage. Access to subsistence fishing locations in Bristol Bay is available by various means of transportation depending on the season and area accessed. Eastern Bristol Bay in the upper Alaska Peninsula area tends to have less reliable snow conditions in the winter for snowmobile travel. In those communities due to their year round versatility, ORV's are the preferred method of transportation to subsistence fishing locations. In the remainder of Bristol Bay during the winter season, after freeze up and with sufficient snow cover, snowmobile access to ice fishing locations is preferred. During the time that waterways are free of ice, travel by skiff or boat is the best means of transportation. Travel in tidal areas during low tide can be limited in some areas because of exposed mud flats and sand bars. Tides also dictate when fish, especially salmon, will be available and catchable from set net sites. In some communities road access by motor vehicle to subsistence fishing locations is possible but might require a vehicle equipped with four wheel drive.
Secondary Site Navigation
Subsistence Fishing
Alaska Department of Fish and Game
P.O. Box 115526
1255 W. 8th Street
Juneau, AK 99811-5526
Office Locations