Alaska Board of Fisheries Members
Reed Morisky, Chair - Fairbanks
Term expires 6/30/2020
Reed Morisky has been in Alaska since 1981, a sport fishing guide since 1984, and has maintained an interest in Alaska fisheries issues, in particular, issues that affect the interior region. Reed's initial interest in Alaska fisheries issues was in the late 80's when the Legislature considered licensing sport fishing guides. Since then, he has been a member of the Sport Fishing Guide Services Board Task Force, and has advocated for a responsible sport fishing industry to achieve sustainable fisheries He has held a US Coast Guard Captain's license since 1995.
Volunteer efforts include FNSB Service Area Commissioner; Steese Area Volunteer Fire Department Board of Directors; and Fairbanks Youth Soccer Association Coach. Permit holder for the interior subsistence fishing in 2010 and 2011. Memberships include the Fairbanks Convention and Visitor's Bureau, Trout Unlimited, Alaska Outdoor Council and the National Rifle Association.
Reed and his wife Laura, who is also a licensed sport fishing guide, have lived in Fairbanks since 1981, raised two children there and enjoy all that Alaska has to offer.
---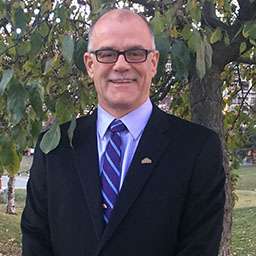 John Jensen - Petersburg
Term expires 6/30/2020
John was first appointed to the Board of Fisheries by Governor Murkowski in 2003. John lives in Petersburg and participates in crab and halibut fisheries in Southeast Alaska, and owns Jensen's Boat Rentals. John attended Yakama Valley College and has over 45 years of fishing experience in a variety of areas of the state.
---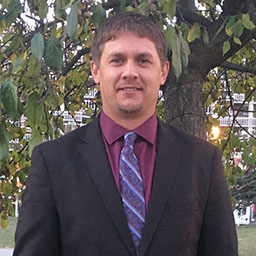 Israel Payton - Wasilla
Term expires 6/30/2022
Israel Payton, of Wasilla, is a lifelong Alaskan. Israel was born in a 12x12 trapper's cabin near the Hayes River. His first fishing trip was on his father's back when he was 3 days old. He was raised in Skwentna and grew up harvesting fish and game, living a subsistence life spending nearly every day of his youth on the water or in the woods. Israel has had many jobs taking him all over Alaska: guide, North Slope operator, welder, commercial pilot, construction, airplane mechanic, deckhand, and property manager, to name a few. Israel enjoys hunting, fishing, flying, and reaching out to sportsmen and user groups, getting different perspectives and understanding of fisheries issues. He has participated in the Board of Fisheries & Game meetings for many years and is a past Advisory Committee member.
Israel may be reached directly by email.
---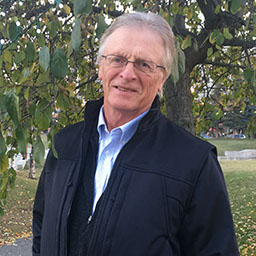 Fritz Johnson - Dillingham
Term expires 6/30/2020
Fritz Johnson has fished for salmon and herring in Bristol Bay since 1979. He founded the Bristol Bay Times newspaper in 1980, and published it weekly until 1992, when he sold it to Alaska Newspapers Inc. He has served in media and public relations positions for the Bristol Bay Native Association and Bristol Bay Housing Authority, and as the regional fisheries coordinator for the Bristol Bay Economic Development Corporation.
Fritz sits on the board of directors for the Alaska Seafood Marketing Institute and the Bristol Bay Regional Seafood Development Association, and previously served a term on the Alaska Board of Fisheries from 2013-2016.
---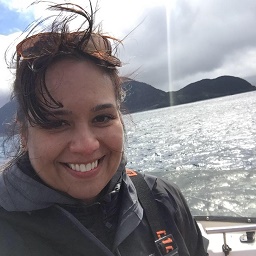 Märit Carlson-Van Dort - Anchorage
Term expires 6/30/2021
Märit Carlson-Van Dort, a born and raised Alaskan, spent over a decade salmon seining and forging a strong appreciation of Alaska's fishery resources as a young woman. Ms. Carlson-Van Dort received her BS in Conservation Biology from the University of Wisconsin-Madison and graduate work in Fisheries Science and Secondary Education. She has a background in both the private and public sectors, with experience in government affairs, environmental policy, permitting, development, and community outreach. Ms. Carlson-Van Dort currently serves as director of external affairs for Nana Regional Corporation.
She may be reached directly by email.
---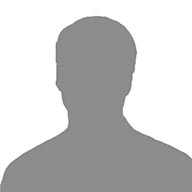 John Wood - Willow
Term expires 6/30/2021
Bio coming soon.
John may be reached directly by email.
---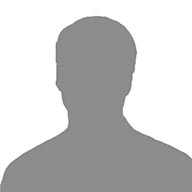 Gerad Godfrey - Eagle River
Term expires 6/30/2022
Gerad Godfrey of Eagle River grew up commercial fishing in the Kodiak Island Fishery for twelve years. He spent fourteen years working on the North Slope and the Trans-Alaska Pipeline in the Port of Valdez. Mr. Godfrey has worked for Afognak Native Corporation since 2009, recently becoming the Vice Chair on the Board of Directors. Previously, he was Governor Walker's senior policy advisor on rural affairs and served for 17 years as the chairman of the Violent Crimes Compensation Board. Mr. Godfrey has held numerous other board seats including AFN, ANVCA, and the Alaska State Chamber of Commerce.
---
Contact
Please contact the Boards Support main office at (907) 465-4110, or see detailed contact information.
---