Alaska Board of Fisheries Members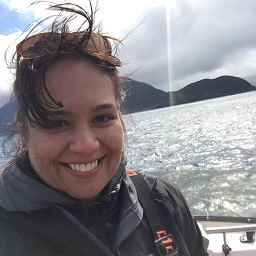 Chair - Term expires 6/30/2024
Märit Carlson-Van Dort is Sugpiaq from the village of Chignik Bay. She was born in Alaska and raised in Southeast Alaska and the southern Alaska Peninsula where she commercial fished for nearly fifteen years. Marit has a Bachelor of Science in Conservation Biology from the University of Wisconsin-Madison and graduate work in Fisheries Science and Secondary Education. Märit has spent the past several years working in both the public and private sectors in public and government affairs with an emphasis on state and federal regulation, environmental policy, permitting, resource development, and community outreach and engagement. Currently she is employed as the President & CEO of Far West, Inc. an Alaska Native village corporation formed under the Alaska Native Claims Settlement Act (ANCSA). In addition to her work at Far West, she has served on the board of directors of STAR of Anchorage, a local non-profit providing advocacy and support services to victims of sexual trauma, and was a proud volunteer at Big Brothers Big Sisters of Alaska.
Märit can be reached by email.
---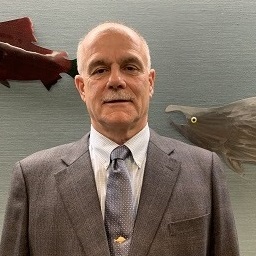 Vice Chair - Term expires 6/30/2023
John was first appointed to the Board of Fisheries by Governor Murkowski in 2003. John lives in Petersburg and participates in crab and halibut fisheries in Southeast Alaska, and owns Jensen's Boat Rentals. John attended Yakama Valley College and has over 45 years of fishing experience in a variety of areas of the state.
John can be reached by email.
---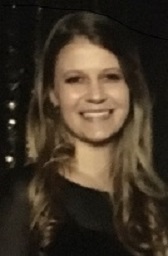 Term expires 6/30/2023
McKenzie Mitchell received her B.A. in Economics as well as her M.S. in Resource and Applied Economics from the University of Alaska Fairbanks (UAF). Her graduate degree work was concentrated in fisheries management and she now teaches economics and recreation management courses at UAF. McKenzie has worked in Alaska's hunting and fishing industry for 10 years doing the jobs of hunting guide, boat captain, and sport fishing guide. Her passion for fisheries and Alaska's resources is supported by her industry work and education.
McKenzie can be reached by email.
---
Term expires 6/30/2023
Mike Heimbuch is a lifelong Alaskan who was raised in Anchorage and has lived in Homer since 1975. He studied music at the University of Alaska Fairbanks, homesteaded in Willow in 1960, and began commercial fishing with his folks in 1963. Over the decades he has participated in a wide array of fisheries across the state as well as holding local office and serving on various commissions and boards.
Mike can be reached by email.
---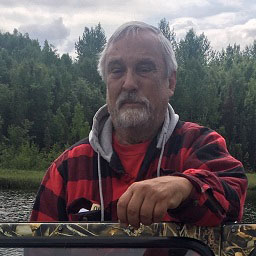 Term expires 6/30/2024
After earning his Juris Doctorate from LSU in 1971, John immediately moved to Alaska. His first job was working for the Alaska Superior Court as a law clerk and standing master. In 1973 John opened the doors to his law firm and practiced through the mid 90s before retiring. He has served in numerous appointed and elected positions including over 9 years on the Anchorage Assembly. Currently lives in Willow nestled in Hatcher Pass between two salmon streams and can be seen frequently during the summer fishing Southcentral waters either floating, wading or on his riverboat. John became intrigued by the unique approach of the BOF while employed as legislative staff in the 2014 cycle and welcomes the opportunity to help find solutions to some of long standing issues that seem to divide our community year after year. John's highest priority will be to protect and enhance the strength of our stocks both in the numbers and size of the returns and harvests.
John can be reached by email.
---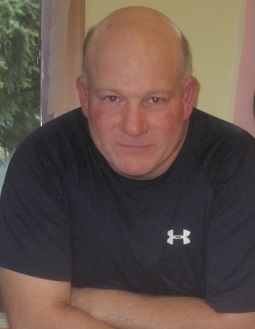 Term expires 6/30/2025
Tom has lived in Cordova for 30 years. Tom attended Lincoln College and Baylor University, served 4 years in the U.S. Coast Guard, owned and operated a sporting goods business in Cordova and commercial fished Area E for over 20 years. Tom spent 22 years as the Co-Chair of the Copper River Prince William Sound Advisory Committee as well as many other local and regional boards.
Tom can be reached by email.
---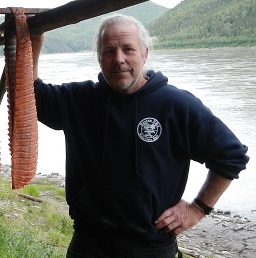 Stan Zuray - Tanana
Term expires 6/30/2025
Stan Zuray was born in Boston, Massachusetts and moved to Tanana, Alaska in 1973. He is married with four children. His first occupations were trapping with his dog team and running a chum salmon instream incubation program on a spawning stream where he lived. He later began a research effort into the declining size and numbers of Chinook Salmon and the disease of Ichthyophonus (Rapids Research Center). For many years he has been chairman of his local ADF&G advisory committee and secretary of the Yukon River Drainage Fisheries Association. Locally he is involved with the fire and search and rescue departments, dog mushers association, and he ran a teen center for village youth. Stan has mostly made his living from work as a subsistence and commercial fisherman until recently and now works as a mechanic and equipment operator in Tanana.
---
Contact
Please contact the Boards Support main office at (907) 465-4110, or see detailed contact information.
---