Alaska Board of Fisheries Members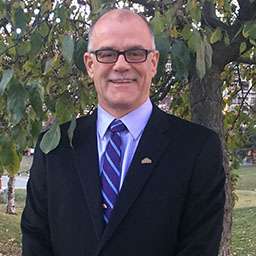 John Jensen - Petersburg
Term expires 6/30/2020
John was first appointed to the Board of Fisheries by Governor Murkowski in 2003. John lives in Petersburg and participates in crab and halibut fisheries in Southeast Alaska, and owns Jensen's Boat Rentals. John attended Yakama Valley College and has over 45 years of fishing experience in a variety of areas of the state.
---
Reed Morisky, Chair - Fairbanks
Term expires 6/30/2020
Reed Morisky has been in Alaska since 1981, a sport fishing guide since 1984, and has maintained an interest in Alaska fisheries issues, in particular, issues that affect the interior region. Reed's initial interest in Alaska fisheries issues was in the late 80's when the Legislature considered licensing sport fishing guides. Since then, he has been a member of the Sport Fishing Guide Services Board Task Force, and has advocated for a responsible sport fishing industry to achieve sustainable fisheries He has held a US Coast Guard Captain's license since 1995.
Volunteer efforts include FNSB Service Area Commissioner; Steese Area Volunteer Fire Department Board of Directors; and Fairbanks Youth Soccer Association Coach. Permit holder for the interior subsistence fishing in 2010 and 2011. Memberships include the Fairbanks Convention and Visitor's Bureau, Trout Unlimited, Alaska Outdoor Council and the National Rifle Association.
Reed and his wife Laura, who is also a licensed sport fishing guide, have lived in Fairbanks since 1981, raised two children there and enjoy all that Alaska has to offer.
---
Orville Huntington - Huslia
Term expires 6/30/2021
Orville Huntington was born in Huslia, Alaska and received a B.S. in Wildlife Biology from University of Alaska, Fairbanks. Mr. Huntington is dedicated to working closely with young people to promote the values of traditional Native elders combined with contemporary western knowledge. He is committed to protecting the aboriginal rights of Native people to continue to live a subsistence way of life and preserve the cultural beliefs associated with that way of life as it is consistent with State and Federal law. His primary responsibilities continue to be the preservation of Native subsistence hunting, fishing, gathering and trapping opportunities and the cultural events that surround those beliefs, and as a public servant for the village of Huslia and the 43 villages of the Tanana Chiefs Conference region.
---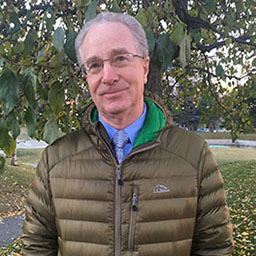 Alan Cain - Anchorage
Term expires 6/30/2021
Al is a 46 year resident of Alaska. He worked 25 years as an Alaska State Trooper with the Department of Public Safety, Division of Fish & Wildlife Protection (now the Division of Alaska Wildlife Troopers). He retired at the rank of Captain as the Division Operations Commander. During his enforcement career he and his family were stationed in Juneau, Haines, Ketchikan, and Anchorage. He then worked 10 years as the Criminal Justice Planner for the Alaska Department of Fish & Game.
Al now works through contracts for natural resource management agencies providing law enforcement training, support, and services. He has 40 years professional experience protecting fish and game resources and assisting managers across Alaska. Al has extensive experience statewide with fishery harvest methods, gear, and fisheries resources utilized by subsistence, personal use, sport, and commercial interests.
As part of his state employee tenure, Al contributed 15 years of service to the Alaska Board of Fisheries public process as the board's enforcement consultant. Al currently resides in Anchorage with his family and enjoys a wide range or outdoor activities.
---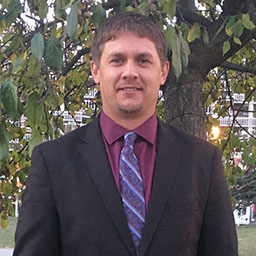 Israel Payton - Wasilla
Term expires 6/30/2019
Israel Payton, of Wasilla is a life long Alaskan. Israel was born in a 12x12 trapper's cabin near the Hayes River. His first fishing trip was on his father's back when he was 3 days old. He was raised in Skwentna and grew up harvesting fish and game, living a subsistence life spending nearly every day of his youth on the water or in the woods. Israel has had many jobs taking him all over Alaska; Guide, North Slope Operator, Welder, Commercial Pilot, Construction, Airplane Mechanic, Deck Hand, Property Manager to name a few. Israel currently works for Airframes Alaska, Alaska's largest manufacture and seller of aviation parts. Israel enjoys hunting, fishing, flying, and reaching out to sportsman and user groups, getting different perspectives and understanding of fisheries issues. He has participated in the Board of Fisheries & Game meetings for many years and is a past Advisory Committee member. He may be reached at Israel Payton.
---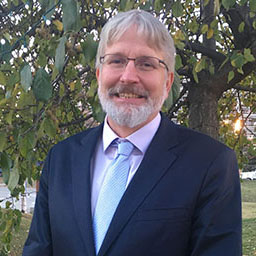 Robert Ruffner, Vice Chair - Soldotna
Term expires 6/30/2019
Since 1996, Robert has been a full-time resident in Soldotna Alaska. A graduate of the University of Minnesota he studied Geology and river mechanics. For nearly 20 years he was the Executive Director of the Kenai Watershed Forum. Public service includes serving as a director of the Soldotna Chamber of Commerce and on the Kenai Peninsula Borough's Planning Commission and Road Service Area Board. In 2014 he was appointed to the North Pacific Anadromous Fish Commission. Robert has always been an avid river runner and now enjoys remote trips with friends and his wife and two daughters. He may be reached at Robert Ruffner.
---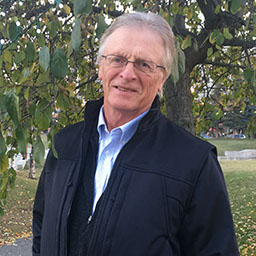 Fritz Johnson - Dillingham
Term expires 6/30/2020
Fritz Johnson has fished for salmon and herring in Bristol Bay since 1979. He founded the Bristol Bay Times newspaper in 1980, and published it weekly until 1992, when he sold it to Alaska Newspapers Inc. He has served in media and public relations positions for the Bristol Bay Native Association and Bristol Bay Housing Authority, and as the regional fisheries coordinator for the Bristol Bay Economic Development Corporation.
Fritz sits on the board of directors for the Alaska Seafood Marketing Institute and the Bristol Bay Regional Seafood Development Association, and previously served a term on the Alaska Board of Fisheries from 2013-2016.
---
Contact
Please contact the Boards Support main office at (907) 465-4110, or see detailed contact information.
---