Habitat Research

Biomonitoring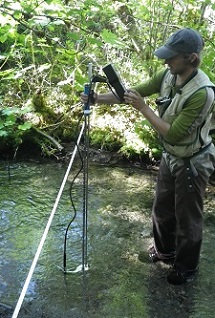 The Division of Habitat conducts aquatic biomonitoring studies to collect data on water quality, habitat function, and fish presence at a number of large projects statewide. We work with project applicants on baseline data collection before a project is permitted and often continue these studies during operation and after the projects are completed.
Most biomonitoring programs gather information on stream type, discharge, periphyton , aquatic invertebrates , and fish presence. Some studies also include analysis of water quality, including metals concentration in fish.
The Division of Habitat currently conducts biomonitoring programs at the following locations:
Red Dog Mine
Fort Knox Mine
Arctic Bornite Prospect
Greens Creek Mine
Kensington Gold Mine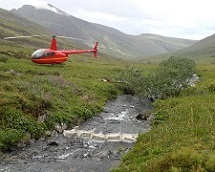 The Division of Habitat technical report series is available online and includes biomonitoring results published by the Division of Habitat.