Ketchikan — Your Gateway to Wildlife Viewing

Wildlife Viewing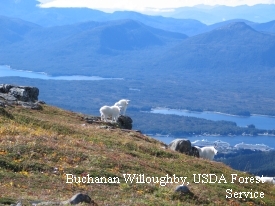 Ketchikan, "Alaska's First City," is the first Alaska port of entry for boats and planes coming from the lower 48 and Canada. Ketchikan's range of activities makes it a good first stop for many Alaskan wildlife viewing trips. Stand on the planks of historic Creek Street to watch salmon swimming up Ketchikan Creek to spawn. Marvel at the sheer cliffs, sublime fjords and abundant wildlife in the 2.3 million-acre Misty Fjords National Monument. Take a single-engine plane to some of the best bear viewing in Alaska. Stare in wonder at totem poles in the village of Saxman, at Totem Bight State Park, or in the Totem Heritage Center in downtown Ketchikan. Lace up your hiking boots and plunge into the Tongass National Forest. Climb into the alpine and take in spectacular views of the surrounding islands, while looking for mountain goats and listening for grouse and ptarmigans.

Settle in for a few days to explore the wealth and diversity of experiences in and near Ketchikan. We've included some of our favorite wildlife watching sites to help you get started. For the intrepid wildlife watcher, there's much more waiting to be discovered in Ketchikan, and also on neighboring Prince of Wales Island.

For information on tours and lodging, consult the Ketchikan Visitors Bureau. Visit their website at www.visit-ketchikan.com or call 1-800-770-3300. In Ketchikan, stop by the Visitor's Information Center on Front Street or call 225-6166.

Ketchikan Wildlife Viewing Sites