Wildlife Habitat Enhancement Projects
Alphabet Hills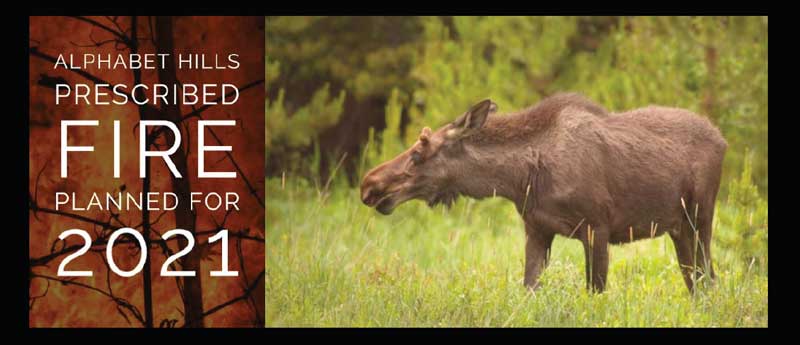 The Alaska Department of Fish and Game, DNR Division of Forestry, and Bureau of Land Management are planning a prescribed fire near the Alphabet Hills to improve moose forage for the coming years. The 53,000-acre project site is in a remote area 28 miles north of Lake Louise. Ignition could take place between June 15th and September 30th, 2021 if conditions align.
Prescribed fire stimulates plant growth to sustain moose through winter. This landscape-scale fire is expected to burn in a mosaic pattern as it moves around water features and moist vegetation. Large acreages of black spruce will produce substantial smoke and flames.
Smoke will be visible from Glennallen and surrounding communities along the Denali, Richardson and Glenn highways. Smoke may impact residents, businesses, hunters and recreational users in this area. Project updates and smoke alerts will be shared on this webpage and in local news.
For more information about the Alphabet Hills prescribed fire, please contact Sue Rodman at sue.rodman@alaska.gov or (907) 317-7236.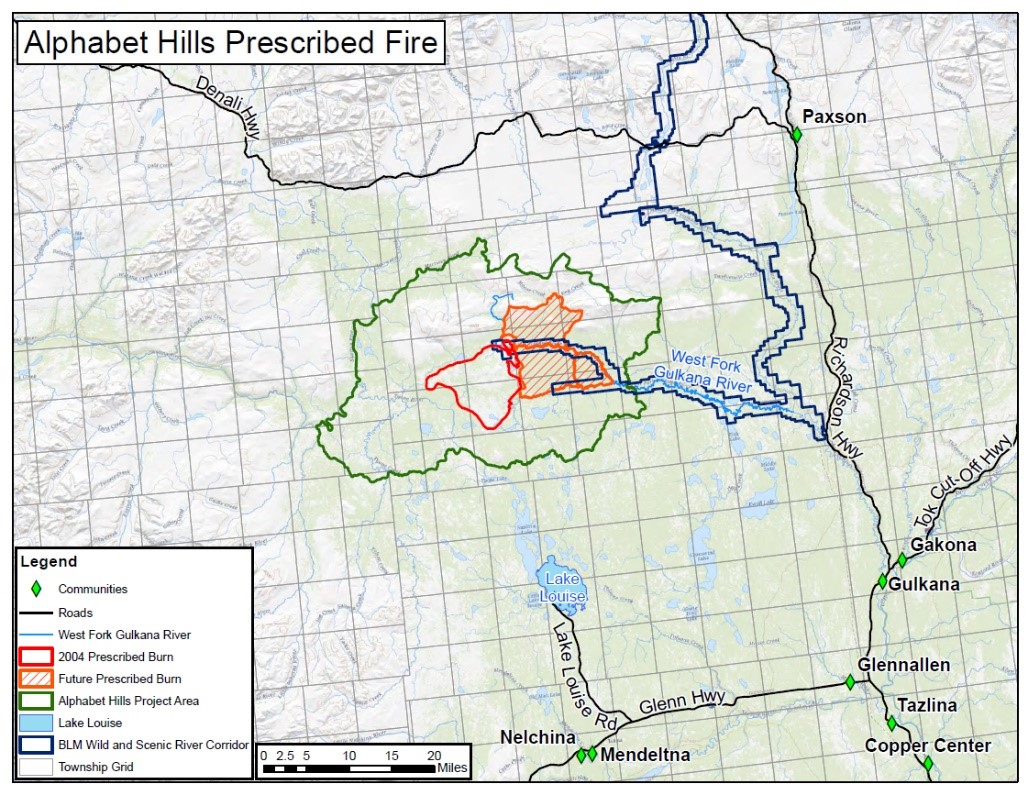 More Information