Division of Wildlife Conservation

Director
Bruce Dale

Director of the Division of Wildlife Conservation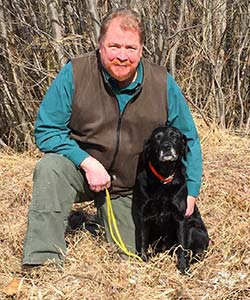 Bruce Dale grew up in Northern Indiana, hunting, fishing, and enjoying outdoor pursuits with his family. He moved to Alaska in 1984, became a pilot, and has been flying and working with wildlife ever since.
Prior to joining the Alaska Department of Fish and Game in 1995, Bruce worked for the National Park Service for over a decade. He then joined ADF&G's Division of Wildlife Conservation as the Fairbanks Area Management Biologist. Over the years, Bruce has accepted increasingly complex responsibilities, serving as Research Biologist, Region IV Supervisor, Deputy Director, Acting Division Director, and now as Director.
He earned a Master of Science degree in wildlife biology from the University of Alaska Fairbanks and a Bachelor of Art degree in scientific and technical communication from Michigan Technological University.
Bruce was appointed Acting Director of the Division of Wildlife Conservation in December 2014 and Director in July 2015.