Division of Wildlife Conservation

Director
Eddie Grasser

Director of the Division of Wildlife Conservation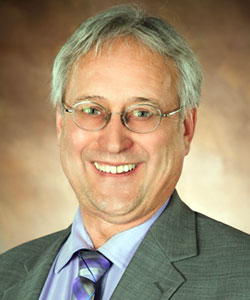 Born in the territory of Alaska, Director of Wildlife Conservation (DWC), Edward "Eddie" Grasser brings a wealth of experience and knowledge about Alaska, its people, its fish and wildlife and the land developed over a lifetime of being actively engaged in promoting fish and wildlife management and the associated human activities important to Alaska's unique outdoor heritages.
Growing up working in the family guiding business, Eddie learned from experience the necessity for anglers, hunters and trappers to engage in wildlife management. Things such as fair chase ethics and support for the Department of Fish and Game (ADF&G) were causes worth supporting.
Spurred on by a group of older friends Eddie entered the world of fish and game politics at an early age and was elected president of the Matanuska Valley Sportsmen when only 23 years old. From that start he rose to prominence in the outdoor community eventually becoming Vice President of the world's largest hunter-conservationist group, Safari Club International. However, Eddie is most proud of his pivotal role as president of the Department of Fish and Game's official foundation, the Outdoor Heritage Foundation where he helped get several popular education programs off the ground like Becoming an Outdoors-Woman.
For the last 10 years Eddie has worked as a consultant on natural resource issues and played an important role in restructuring the Governor's tag program and in getting legislation passed to increase license and tag fees. Both initiatives increased revenues for the Department which helped shore up the Department's budget in the face of general fund cuts.
Wildlife and Alaska's outdoor heritages face numerous challenges looking ahead," said Grasser. It is my hope that the knowledge and skills developed over a lifetime will help ADF&G meet those challenges head on."