Commissioner's Office
Rick Green

Special Assistant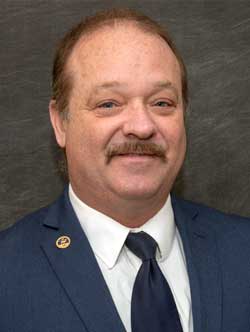 Special Assistant Rick Green arrived as a teenager to Alaska from Montana more than 40 years ago. His passion for hunting, fishing, public engagement and the Alaska Department of Fish and Game have always been central to his life.
A well-known Alaskan outdoorsman, he also authored two books on hunting and fishing in Alaska, has been a contributing writer for Hunt Alaska and Fish Alaska magazines, delivered on-air fishing reports on television news, and served a three-year elected term on the Anchorage Fish and Game advisory committee. Green is a former guide, a life member of both the National Rifle Association, and the Alaska Outdoor Council.
Green also provided a forum for listeners to discuss current issues with an emphasis on the outdoors as host of the highly rated Rick Rydell radio show for 17 years. Before that he was a Project Manager for Alaska based Environmental and Engineering firms managing large-scale projects throughout remote Alaska.
Through the years he has volunteered for ADF&G on a variety of projects. A fishing video produced in the 1990's featuring Green, Methods and Means of Catching Northern Pike, is still available on the ADF&G website.
He and his wife Susan have six children who also enjoy the outdoors. "Fish and Game in Alaska has always been my passion," he said. "I enjoy working closely with constituents for the benefit of the department under the leadership of Commissioner Doug Vincent Lang and Governor Dunleavy."