Division of Sport Fisheries

Director
Tom Brookover

Director of the Division of Sport Fish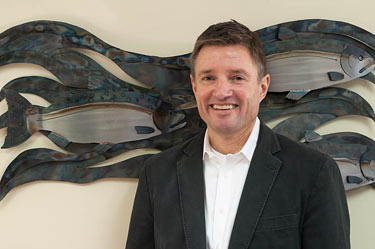 Tom Brookover has dedicated his career to conservation and has nearly 30 years of fisheries stock assessment and management experience with the State of Alaska. Tom's career with the department began in 1985 as a Fisheries Technician assigned to field projects on the Susitna River, Kodiak Island, and throughout Bristol Bay. In his tenure, Tom has progressively held positions with increased levels of responsibility ranging from the management of local area fisheries in Dillingham and Sitka, to overseeing the responsible management of sport fisheries throughout the Southeast Alaska region. He served as the regional supervisor for the Statewide Habitat Conservation and Access Defense program for five years, and most recently held the position of Deputy Director with the Division of Sport Fish. In this position, Tom served as the lead for the division's fishery management core functions.
Tom was introduced to fishing as a kid and has fond memories of riding his bike to local ponds to go fishing whenever he got the chance. He still likes to wet a line when he can and is passionate about protecting and improving Alaska's recreational fisheries resources.
Tom attained a Bachelor of Science in Forest Management Science from Colorado State University and is a National Conservation Leadership Institute fellow.