Division of Habitat

Director
David Rogers

Director of the Division of Habitat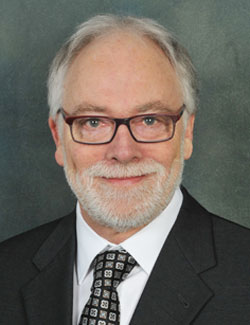 David Rogers came to Alaska in 1975 for adventure and never looked back. An IBM brat, he grew up in Holly, Michigan, Woodstock, New York and Bethesda, Maryland. He has a B.A. in Political Science from the University of Michigan and a Juris Doctorate degree from Wayne State University Law School.
Over the years, he has worked for seven legislators from both major parties and five Administrations in various capacities. He has considerable experience in areas relevant to the management of fish and wildlife resources in Alaska. David also practiced law/lobbied for over 15 years. He represented business and conservation interests.
Prior to becoming Habitat Director, he served as Commissioner Cotten's Special Assistant. As director, he oversees and manages the department's Title 16 fish habitat permitting function, permitting and monitoring of development projects, Forest Resources and Practices Act implementation, and critical habitat/special area planning. He also represents the department and advises the commissioner on a variety of policy matters.
David lives in Juneau with his wife, Caren Robinson, Isaac the cat and Samantha the dog. His family includes son Shane Robinson, Brie Chapman and 14-year-old grandson, Tosh. David and his family own Poseidon, a beverage distribution company that does business throughout Southeast Alaska.