Alaska Department of Fish and Game
---
Most of the ADF&G website will be unavailable on March 23, 2017 from 5 p.m. until 8 p.m. (AKDT) due to scheduled maintenance.
Habitat
Overview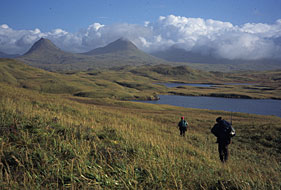 Alaska's vast land and water resources, and diverse habitats support healthy and abundant fish and wildlife. Responsible use and development of our lands and waters is important to Alaska's economy and culture.

Maintaining healthy watersheds, forests, tundra, wetlands, and marine waters helps ensure that the state's diverse fish and wildlife resources are sustained.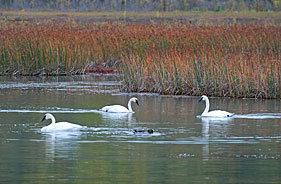 Special Areas Wildlife Viewing
Alaska Department of Fish and Game
P.O. Box 115526
1255 W. 8th Street
Juneau, AK 99811-5526
Office Locations