Alaska Fish & Wildlife News

August 2023
Wildlife Guides and Quizzes

By Riley Woodford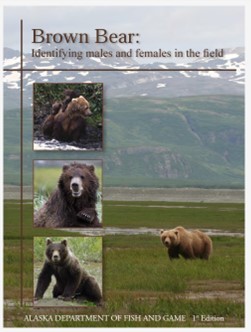 Is that a teen-age bear or an adult? A sow that might have cubs? A male or a female muskox – do they both have horns? Wildlife watchers and hunters alike can take their wildlife skills to the next level with Fish and Game's free wildlife identification guides and quizzes.
As a fan of bear viewing, I appreciated the bear identification guide and developed a much better sense for determining the age and gender of both brown and black bears.
For hunters, targeting male animals may be important, or a specific type of male may be legally required, like a full-curl Dall sheep ram. There are antler restricted moose hunts in parts of Alaska as well, and it's important to be able to identify a legal moose.
Many local ADF&G offices have copies of the ID guides, and they are also available online and as downloadable PDFs. These can be printed out, or downloaded and then viewed in the field on a phone.
Bears
Wildlife watchers and bear hunters alike will appreciate "Take a Closer Look," a video that provides an extremely close look at Alaska brown bears. This video teaches how to judge the age and sex of brown bears by looking closely at their behavior, size, shape, body characteristics and proportions. It features bears of known age and gender from the McNeil River viewing area. The first 12 minutes of this video offer an excellent tutorial in judging the gender and age of brown bears.
Take a Closer Look 12-minute version with captions
Brown Bear: Identifying males and females in the field
Harvests of black bears in the Fairbanks area (Subunit 20B) have increased in recent years. If overharvest becomes a problem black bear seasons and bag limits may be restricted in the future. But if hunters are selective it should not be necessary to do so. Hunting over bait (legal in some parts of Alaska) allows hunters to be very selective. Baiting can provide you with opportunities to select for bear size or absence of cubs.
Black bear hunting - be selective This has good tips for identifying large male black bears and juvenile bears
Hunting Black Bears in Southeast Alaska, Units 1-6 (PDF)
Black Bear Hunting in Unit 6D — Prince William Sound
Areas Closed to Black Bear Baiting in Unit 6
Muskox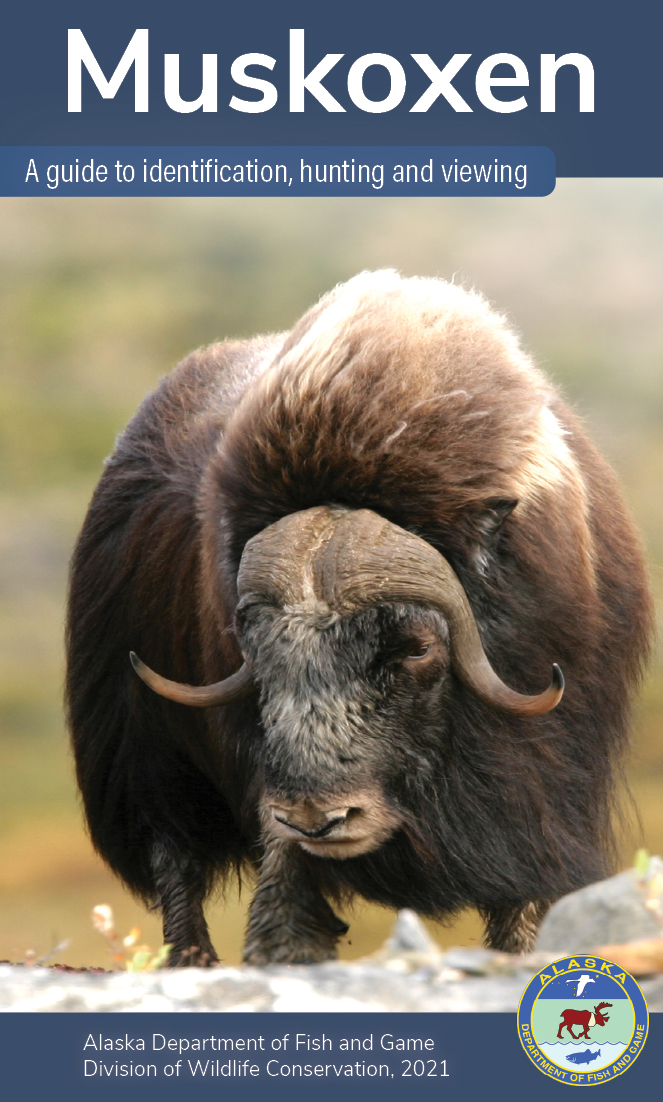 Muskoxen, Alaska's shaggy, hook-horned behemoths, are featured in an updated and redesigned pocket-size, full-color wildlife guide.
Muskoxen: A guide to identification, hunting and viewing was first published in 2010. A bit larger than a smartphone, the 40-page guide highlights muskox information such as distribution, life history, attributes and behavior; identification (by age and sex – and including an ID quiz); almost a dozen pages devoted to hunting, and a section on living with muskoxen for locals and visitors.
The guide is available at Fish and Game offices across Alaska, in Nome and online as well. You can pick them up in person, or download a PDF from the website. It's pretty handy to download it to your phone and save it, then take it with you. You can zoom in on pictures, so it's particularly good for wildlife viewing. With the different age classes you can narrow an animal down to male or female, and tell how old it is.
Downloadable PDF: Muskox Hunting, Viewing, and Identification Guide
Dall Sheep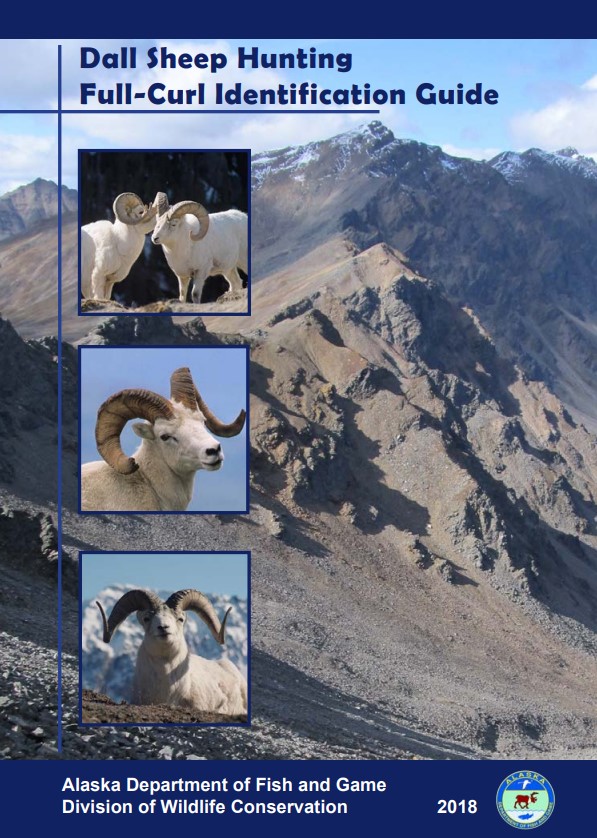 Dall Sheep Hunting Full-Curl Identification Guide
Moose
There are many antler restricted moose hunts across Alaska and every hunter is responsible for knowing the regulations for their hunt area and taking only legal game. This orientation was created to help hunters identify legal moose and reduce violations.
Prior to taking this orientation, review Identifying a Legal Moose (PDF 560 kB) and the web page More on Moose & Moose Hunting. You should also watch the Is This Moose Legal? video.
Plains Bison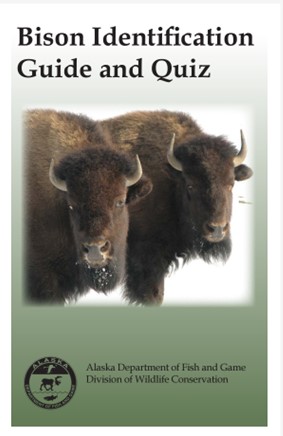 Hunting bison is more difficult than most hunters realize. Every year, the hunt of a lifetime is ruined for someone because they shoot the wrong sex animal. This is not intentional, it is because they were not prepared. After all, how much time do most people spend observing or hunting bison?
---
Subscribe to be notified about new issues
Receive a monthly notice about new issues and articles.