Alaska Department of Fish and Game
---
Southeast Regulations Cover Photo Contest
The Division of Sport Fish is conducting its Annual Youth Cover Photo Contest!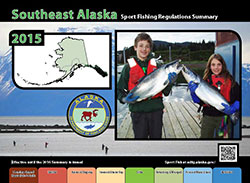 The winning photo will appear on the cover of the regional 2016 Southeast Alaska sport fishing regulations booklet.
To be considered for the cover:
the primary person in any photo must be under the age of 18 when the photo was taken,
the photo must have been taken in Southeast Alaska,
and a photo release form must be filled out and accompany the photo.
We are looking for photos that represent what sport fishing means to young people and their families. Both the youth and the photographer will be credited inside the cover.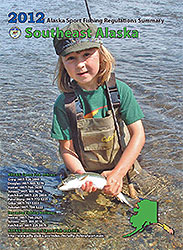 Please submit digital photos, limited to less than 10 MB, to kole.koski@alaska.gov or 5"x7" prints by mail or in person at our Douglas office. The subject line of the e-mail should include the home community of the person(s) pictured or the location the photo was taken. All entries must be accompanied with a signed photo release. Please limit the number of entries to three per person.
Hard copies may be mailed to:
Alaska Department of Fish and Game
Division of Sport Fish
Attention: Kole Koski
P.O. Box 110024
Juneau, AK 99811
Or hand-delivered to our Douglas office,
802 Third St.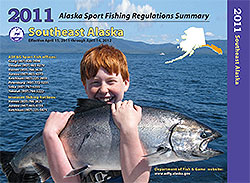 Please include :
name and age of person(s) in the photo,
date and location,
species of fish,
person who took the photo and
contact information.
Entries must be received at the Alaska Department of Fish and Game or e-mailed no later than 5 p.m. October 16, 2015.
A signed photo release (PDF 31 kB) from the parent or guardian will be required for the winning entry or entries.
Facebook
Twitter
Google+
Reddit

Section Navigation
News & Events
Alaska Department of Fish and Game
P.O. Box 115526
1255 W. 8th Street
Juneau, AK 99811-5526
Office Locations