Reel Times Newsletter
May 2019
Issue 17
---
Most Anglers Fish within 60 Minutes from Home!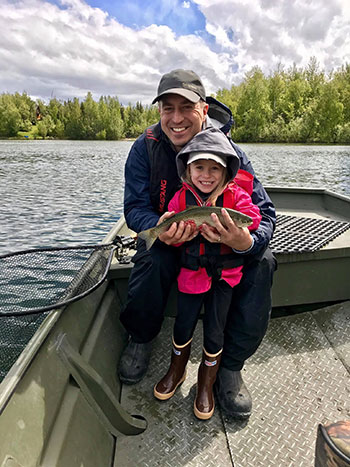 May is always a milestone month for fishing. The ice is gone. Trees are budding, and our thoughts start to go towards fishing, and the rewards that come from seeing fresh fish on the grill.
Fishing just seems to be a natural activity for friends and family to enjoy together. Alaskans, like our Outside neighbors start to plan, in earnest, their summer outings in May. And, much like our neighbors to the south, we tend to look for opportunities to cast a lure or soak some bait close to home. Studies have shown that a significant amount of fishing happens within 60 minutes from ones' home. In Alaska, we are lucky to typically have numerous fishing spots well within that 60-minute radius.
As the saying goes, "so many fish, so little time."
So, break out the calendar and start planning your next fishing trip, but don't forget to purchase your 2019 sport fishing license before you head out!
In this month's edition we'll help point you to a searchable database to make it easier for you to find a stocked water near you, and for this month's fly-tying video, we're highlighting the Crackleback fly. Check it out! We'll also provide a few regional suggestions for fishing across Alaska.
As always. Get out and fish. Together.
If you have a comment or story ideas for Reel Times, we encourage you to send them our way. You can send comments to terry.thompson@alaska.gov.
And, we encourage you to share your fishing stories on social media using #wefishak.
Tight lines!
Division of Sport Fish
Alaska Department of Fish and Game
It's time to fish stocked waters!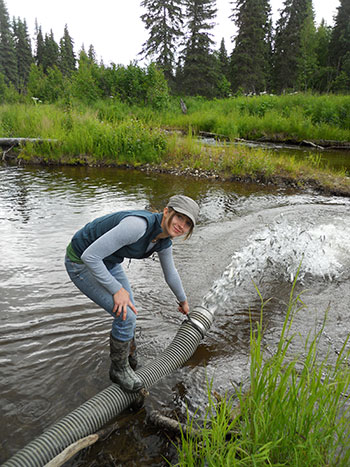 We've finally made it to spring and open water fishing season is once again upon us, which only means one thing: stocking season! Our two state-run sport fish hatcheries, the William Jack Hernandez Sport Fish Hatchery in Anchorage, and the Ruth Burnett Sport Fish Hatchery in Fairbanks, will be filling up stocking trucks daily to bring fish to local lakes near you! Combined, these two hatcheries stock over 200 locations with well over 4 million fish per year to create and diversify sport fishing opportunities. Stocking trucks will put on over 40,000 miles to bring fish to an area near you!
Five different species of fish are reared and stocked from each hatchery including: rainbow trout, Arctic char, Arctic grayling, coho (silver) salmon, and Chinook (king) salmon! Some are stocked as small as the size of your finger (called "fingerlings") and some can be as big as your elbow to wrist (called "catchables").
Want to see what all of the hustle and bustle is all about? Visit the Ship Creek Fisheries Center in Anchorage daily from 8-4 pm, and the Tanana Valley Fisheries Center in Fairbanks Tuesday-Saturday from 8-4pm! We hope to see you in one of our Fisheries Centers, or out on the water making memories at a stocked lake! We hope you will tag any great fishing photos you have on social media using #wefishak so we can see your success!
Want to know more about our hatcheries and stocking programs? Follow our Facebook pages! Hatchery stockings and operations are highlighted on both the ADF&G-Ship Creek Fisheries Center Facebook page and the ADF&G-Sport Fishing Interior Alaska pages.
The Crackleback fly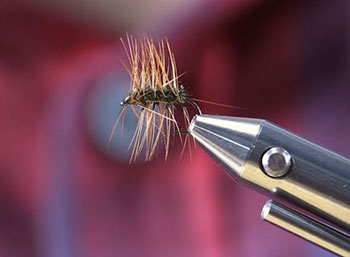 The Crackleback fly is an easy pattern to tie. It can be tied in a range of colors and it is recommended that more natural and subdued colors be used when tying this fly.
This fly pattern is effective when targeting Arctic grayling, rainbow trout or Dolly Varden in freshwater. This fly can be fished in streams, rivers, lakes or ponds. One benefit of the Crackleback is that it is equally effective when fished as a dry fly or when fished wet, submerged in the water column.
Watch a video tutorial on how to tie this fly pattern here: https://www.youtube.com/watch?v=BvyrUSWNoHA
Check Out Regional Updates!
Southeast Alaska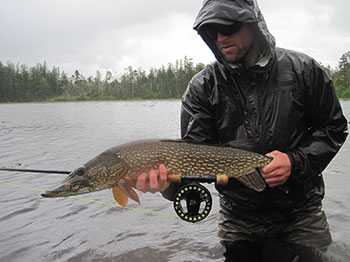 One of the most unique fishing opportunities in Southeast Alaska is found at the Pike Lakes near the coastal village of Yakutat. This area is home to a small, but remarkable population of northern pike (Esox lucius). While many anglers may have tangled with pike down in the lower 48 states, and they are native to large portions of Interior Alaska, Yakutat is the only place they naturally occur in Southeast Alaska.
Not a lot is known about how this indigenous pike population of the Yakutat area has persisted to present day. Sediment cores collected from the Pike Lakes area have been aged to about 10,000 years, which is older than the rest of the Yakutat area. The nearest pike populations are found at the headwaters of the large transboundary river systems of the Alsek and Taku, but these are a hundred miles away with a heavily glaciated mountain range between them and Yakutat.
Among anglers, the northern pike's reputation precedes them. These ambush predators have a voracious appetite for just about anything that moves, making them an outstanding sport fish. Their most common prey is other fish, but large adult pike will eat small mammals, birds, and just about anything that moves in their preferred habitat of slow moving, vegetated waters. Surface flies or lures work well around thick vegetation and will often elicit explosive top-water strikes from nearby pike. Remember to use wire leaders because their sharp teeth will quickly cut through even heavy test monofilament lines.
It is also their aggressive predatory behavior that makes pike potentially destructive when they are introduced to waters where they do not naturally occur. In the Pike Lakes area of Yakutat, they have evolved to coexist with adjacent salmon and trout populations, but the illegal stocking of pike into some areas of Southcentral Alaska has been very damaging to native fish populations. The Alaska Department of Fish and Game (ADF&G) has employed intensive and costly eradication programs in the Susitna River watershed, on the Kenai Peninsula, and in other parts of the Yakutat area, to remove these fish from waters where they do not naturally occur. Much of this effort is still underway.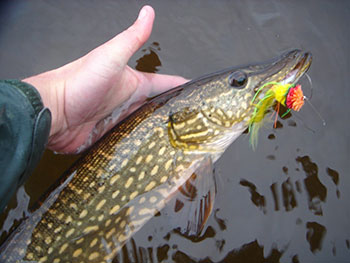 A foray to the Pike Lakes is a great way to diversify a saltwater or river fishing trip to Yakutat. But these fish must be approached with the upmost care. ADF&G sport fishing regulations prohibit the retention of any northern pike from the Pike Lakes area, and any pike caught must be released immediately. Serious ecological damage could be caused by moving these fish out of the waters where they were caught. Additionally, this unique and isolated population of fish is sensitive to disruption and disturbance, so good catch and release practices are a must.
And one final note, the Pike Lakes are not easy to find. Be sure to check with the local Yakutat ADF&G sport fish biologist or the Yakutat Ranger District of the U.S. Forest Service for more information.
Southcentral Alaska - Stocked Lakes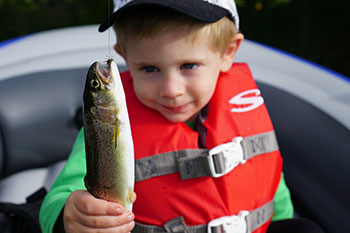 In theory, spring is here, which means all our winter and ice fishing gear is stored for the season and the open water fishing season begins. With the lakes ice-free, May is the perfect time to head to your local Southcentral Alaska lake to refresh your skills and catch a fish or two for dinner. Water temperatures are still cool, but fish are cruising the lakes looking for that spring meal after the cold, dark winter months. Fishing along the shoreline of lakes can be an extremely productive area to fish as you will start seeing insect life drawing fish close to shore. This provides the patient angler an opportunity to have some excellent spring fishing. Remember water temperatures are still cool so anglers need to slow down the presentation of their fly or lure. It is still early for many of the insect hatches, but the water column is often filled with life.
When first arriving at a lake look for signs of winter kill, dead fish along the shore, this is not uncommon in shallow lakes in the Anchorage Bowl like Taku, Mirror, or Beach lakes. We recommend starting the season on lakes that have deeper water for example Jewel or Sand lakes which are less susceptible to becoming depleted of oxygen. If you are cruising the internet looking for some good information about lake depths for planning your upcoming trip, check out the Alaska Lake Database (ALDAT) which is always a good resource to see information about a specific lake and see the species of fish ADF&G has historically stocked the lake with. The William Jack Hernandez Hatchery stocking truck is making its spring rounds stocking Southcentral lakes with catchable fish. As the Anchorage lakes get replenished with fish from the hatchery many more hungry fish will cruising the lake looking for food. Anchorage lakes are a great year around fishing opportunity to get the family out and have fun and a good meal. Don't forget to pick up the new sport fishing regulation summary before you head out.
Interior Alaska - Chena River Arctic grayling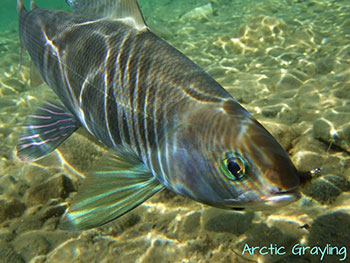 Arctic grayling are found in most Alaska waters, having the largest natural range of any Alaska sport fish. They are only absent from Kodiak Island, the Aleutian Islands, and most of Southeast Alaska. Arctic grayling are voracious feeders and willing biters that will rise to most any fly and chase after most any lure. Because of this, the Arctic grayling is the perfect fish for beginner anglers. That said, there are times when Arctic grayling can be a bit finicky, so it's not a complete gimme. As with other fish, Arctic grayling will sometimes develop a "search image" when a particular food source is abundant in the lake or river. For example, when the salmon are spawning, Arctic grayling will most likely be feeding on salmon eggs and will have little interest in a mosquito fly or grub, but an egg pattern should work well.
If you are looking for some premier Arctic grayling fishing within an hour of Fairbanks, try the Chena River along Chena Hot Springs Road. The grayling should be done spawning by mid-May and ready to feed. Good access to the river starts at mile 26.1 Chena Hot Springs Road in the Chena River State Recreation Area. However, remember that the Chena River is catch-and-release only for Arctic grayling.
The grayling will be feeding on out-migrating chum smolt, so try using small spinners or spoons, but be sure to replace any treble hook with a single hook as regulations on the Chena River are single hook, artificial lure only. Try casting your lure into pools just below riffles or behind root wads and other woody debris. Lures such as the Swedish Pimple, small Daredevil spoon, or Mepps spinner, usually work well. If that doesn't get you any nibbles, a white lead-headed jig may just do the trick. They often seem unable to resist these little grub-like imposters. If you prefer to fly-fish, a smolt pattern, nymph, mosquito, Blue Dunn, or caddis fly are good bets.
For a cool video on How to Fish for Arctic Grayling, go to https://www.youtube.com/watch?v=GTZo1iKZR5g
So, get your fishing gear ready and plan a trip to the upper Chena River for some fun fishing.
Reel Times Tip of the Month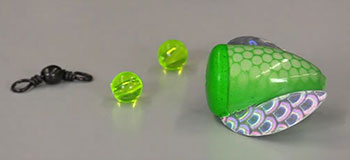 The Spin-n-Glo is a tried and true method to fish for Chinook (kings) or coho (silver) salmon in freshwater. Check out this excellent video that will show you how to set up the Spin-n-Glo before you head out to your local river this summer! https://www.youtube.com/watch?v=zrO0CZyN8jw
Field to Plate - Recipe of the Month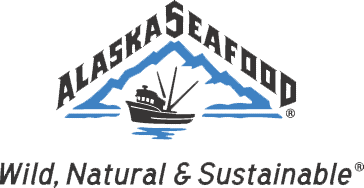 Looking to cook up the last of your winter supply of salmon before the fresh fish start to stream into your local river? Here's an amazing salmon recipe from our friends at the Alaska Seafood Marketing Institute. Enjoy!
https://www.wildalaskaseafood.com/recipesdb/?recipeId=Njgx
If you have any questions about the Reel Times newsletter, please contact Terry Thompson at terry.thompson@alaska.gov