Bear Safety for Anglers

Russian River
Special efforts are requested for the Russian River and Russian/Kenai confluence area:
Fish Waste Management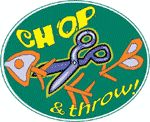 Anglers are asked to remove fish whole. If they prefer to fillet, they are asked to use tables that are provided at the confluence of the Kenai and Russian Rivers and at the ferry site. When filleting, anglers are asked to Stop, Chop, and Throw (cut filleted carcasses into numerous pieces before throwing into the fast-moving current).
Food Storage Regulation
A food storage order is in effect on USDA Forest Service lands and US Fish and Wildlife Service lands and waters in the area which means that all attractants (for example, food, beverages and garbage) and equipment used to cook or store food must be acceptably stored (in a bear-resistant container, in your vehicle, or kept within 3 feet of you at all times).
Legally Retained Fish in Possession Regulation
Fish must be kept within 12 feet of you all at times unless acceptably stored to ensure that bears do not attain your fish.