Invasive Pike in Southcentral Alaska

Video
How to, Tips and Tricks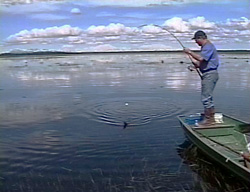 For information on these and other pike fishing tips, check out this informational video:
Bow fishing gear & methods
Spear - open water & through the ice
Spin and fly fishing & the "must have" lures
Online Fishing Forum: Pike Fishing in Southcentral Alaska - YouTube
Additional Information
Northern pike are a prized subsistence and sport fish in their home range, north and west of the Alaska Mountain Range.
However, illegal introductions of pike into Southcentral Alaska rivers and lakes have reduced the numbers of Chinook salmon, coho salmon, rainbow trout, and char available to anglers.
The Division of Sport Fish has put together this instructional video to show you the many ways Pike can be taken in Southcentral.
Find out which open water lure pike will chase and attack from yards away.
Watch pike after pike caught by using spears, bow-fishing equipment, tip-ups, fly rods, even bobber and bait.
How You Can Help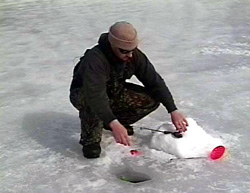 Report illegal stocking immediately to your local ADF&G office, or to Fish and Wildlife Safeguard at 1-800-478-3377.
Do not transport live fish, especially northern pike, from one water body to another.
Keep all the pike you catch in Southcentral Alaska (be sure to check the fishing regulations).
Attend ADF&G Advisory Committee meetings, and other public fisheries meetings. Advisory Committees are located in nearly every Southcentral Alaska community. Advisory Committees make proposals to the Alaska Board of Fisheries, many of which have become fishing regulations.