Alaska Department of Fish and Game
---
Secondary Site Navigation
Alaska Board of Game Members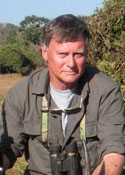 Ted Spraker - Soldotna, Chairman
Term expires 6/30/2014
Ted Spraker was appointed to the Board of Game by Governor Murkowski in 2003 and has served as the board''s representative on the Big Game Commercial Services Board since 2004. Ted resides in Soldotna, Alaska. He completed his college education at the University of Wyoming earning a bachelor's degree in Wildlife Management and Master's in Range Management. Ted moved to Alaska in 1973. He is a career biologist, having worked briefly with the U.S. Fish and Wildlife Service and for nearly 30 years with the Alaska Department of Fish and Game, Ted worked in Anchorage and Glenallen ultimately retiring as the Area Wildlife Biologist for the Kenai Peninsula. Ted is a member of the Alaska Trappers Association, Safari Club International, 4-H Shooting Sports Instructor and a lifetime member of NRA. He is an avid hunter, trapper and fisherman. Ted and wife Elaina have three adult children, they dedicate much of their time to youth firearm safety and educational hunting programs.
---
Nate Turner - Nenana, Vice-Chairman
Term expires 6/30/2016
Nate Turner has been a 21 resident of Alaska in the Kantishna River and Nowitna River areas. He and his wife and two young sons live a subsistence lifestyle from the resources through trapping, commercial and subsistence fishing, big game guiding, and log cabin building. He was born and raised on a dairy farm in upstate new York. Nate is the owner of Turner's Alaskan Adventures, a small family hunting business that he operates with his father and other family members, making a living by trapping, hunting, fishing, and working as a hunting guide and assistant guide. He is a member of the Alaska Trappers Association and the Alaska Professional Hunters Association. He has a private pilot license and is a registered guide.
---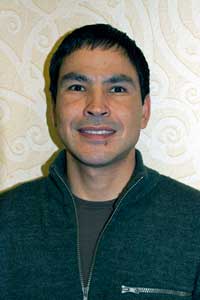 Stosh Hoffman - Bethel
Term expires 6/30/2014
Stosh Hoffman was appointed to the Board of Game in 2008 by Governor Palin. Stosh is a lifelong Alaskan. He was born in Bethel, raised in McGrath and now lives in Bethel, Alaska. Stosh is an experienced assistant guide and commercial fisherman. He is employed by the Yukon-Kuskokwim Health Corporation as Director of Corporate Facilities. Stosh attend the University of Alaska, Anchorage. Stosh enjoys hunting and fishing with his wife and two young sons.
---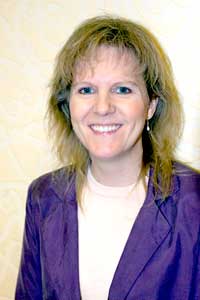 Teresa Sager Albaugh - Tok
Term expires 6/30/2015
Teresa Sager Albaugh is a lifelong Alaskan. She was born and raised in Fairbanks, and is a 27 year resident of the Tok / Mentasta Area. For the past 15 years she has worked for Summit Consulting Services, Inc., a rural Alaska construction management and design firm. Prior to her position with Summit, Teresa worked for the Alaska State Legislature from 1983 to 1995. She is a past president and board member of the Alaska Outdoor Council, and holds memberships with Slana Alaskans Unite and the NRA. She is a supporter of the Monroe Foundation of Fairbanks, Focus on the Family/CitizenLink, and is a supporter and participant in the Alaska Run for Women of Anchorage. Teresa has a strong personal interest and family background in hunting, fishing, trapping and the outdoors.
---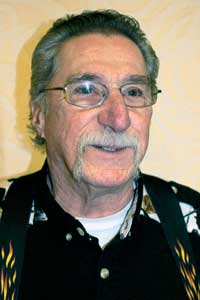 Nick Yurko - Juneau
Term expires 6/30/2014
Nick Yurko was appointed to the Board of Game by Governor Parnell in 2011. He resides in Juneau, Alaska and has been a resident of the state for 40 years. Nick worked for the Juneau School District for 27 years, eventually retiring as the senior heating and ventilation technician. He has also worked as a commercial fisherman and is now a part-owner of Wings Airways. Nick is very familiar with the Fish and Game regulatory process, having served on the Juneau-Douglas Fish and Game Advisory Committee for nearly 30 years, including service as chairman. He is also a longtime volunteer for the Golden North Salmon Derby and is the chairman of Helping Hands of Juneau, a nonprofit food distribution agency. In addition to hunting, fishing, and archery, Nick enjoys spending time with his granddaughters.
---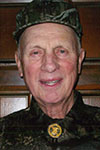 Pete Probasco - Palmer
Term expires 6/30/2016
After spending four years in the U.S. Air Force and six years in agricultural education and production in Minnesota, Probasco came to Alaska in 1966. He worked in various capacities with the University of Alaska's Cooperative Extension Service, eventually becoming a professor and associate director. Probasco also worked for the State of Alaska Division of Agriculture, and was named a professor of extension emeritus at the University of Alaska. Probasco, of Palmer, retired from his work as an insurance agent in 1995, though he spent most of his career involved with various aspects of agricultural development in Alaska.
Probasco has been actively involved in many community organizations including Kiwanis Club, Palmer Chamber of Commerce, Alaska Rural Rehabilitation Corporation, Salvation Army, St. John Lutheran Church, and the National Rifle Association. He holds a doctorate in education from the University of Minnesota where he also earned his bachelor's and master's degrees in agriculture education.
---

Robert Mumford - Anchorage
Term expires 6/30/2015
Robert (Bob) Mumford of Anchorage is a retired Fish and Wildlife Trooper who has lived in Alaska for over 37 years having resided in Anchorage, Palmer/Wasilla, Sand Point, Kodiak, Fairbanks, Coldfoot and the Kenai Peninsula. Since his retirement as a trooper, he has worked briefly as an assistant guide on the Alaska Peninsula; he was also employed as a commercial pilot surveying wildlife from Prudhoe Bay to Barrow. He has worked seasonally in Tok as a pilot transporting sportsmen in the field. Bob has been a volunteer Alaska Hunter Education Instructor for five years and has memberships with: Rocky Mountain Elk Foundation, APHA, Aircraft Owners & Pilots Association, NRA, Alaska Airmen Association, Fraternal Order of Alaska state Troopers, and the Alaska Peace Officers Association. Prior to the Board of Game, Bob served on the Big Game Commercial Services Board over five years. Bob is an avid wildlife photographer and outdoorsman. Bob is married and has a 14 year old son.
---
---