Alaska Department of Fish and Game
---
Alaska Board of Game Members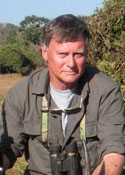 Ted Spraker - Soldotna, Chair
Term expires 6/30/2017
Ted Spraker was appointed to the Board of Game by Governor Murkowski in 2003. Ted resides in Soldotna, Alaska. He completed his college education at the University of Wyoming earning a bachelor's degree in Wildlife Management and Master's in Range Management. Ted moved to Alaska in 1973. He is a career biologist, having worked briefly with the U.S. Fish and Wildlife Service and for nearly 30 years with the Alaska Department of Fish and Game, Ted worked in Anchorage and Glennallen ultimately retiring as the Area Wildlife Biologist for the Kenai Peninsula. Ted is a member of the Alaska Trappers Association, Safari Club International, 4-H Shooting Sports Instructor and a lifetime member of NRA. He is an avid hunter, trapper and fisherman. Ted and wife Elaina have three adult children, and dedicate much of their time to youth firearm safety and educational hunting programs.
---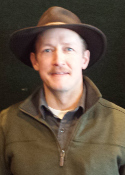 Nate Turner - Nenana, Vice-Chair
Term expires 6/30/2019
Nate Turner was appointed to the Board of Game by Governor Parnell in 2010. Nate has been a 25-year resident of Alaska in the Kantishna River and Nowitna River areas. Working with other family members, Nate and his wife Cathy and four young sons have lived a remote subsistence lifestyle through trapping, commercial and subsistence fishing, big game guiding, and log cabin building. He was born and raised on a dairy farm in upstate New York and came to Alaska with his father Mike in 1989 as the result of an advertisement in Fur-Fish & Game magazine – 'Trapline For Sale in Alaska'. Nate is the owner of Turner's Alaskan Adventures, a small family hunting business that he operates annually, employing neighboring trappers and other remote bush residents as assistant guides. Nate has been providing guided hunts as a Registered hunting guide for last 15 years and has continued to work as an assistant guide himself for the last 18 years. He is a member of the Alaska Trappers Association and the Alaska Professional Hunters Association and holds a private pilot license.
---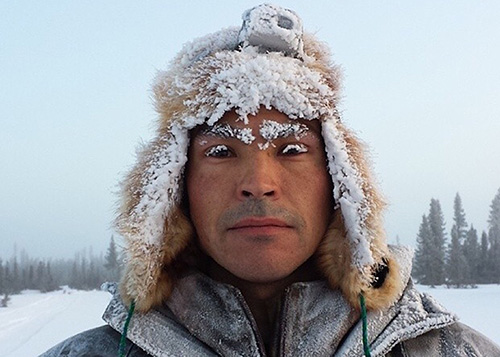 Stosh Hoffman - Bethel
Term expires 6/30/2017
Stosh Hoffman was appointed to the Board of Game in 2008 by Governor Palin. Stosh is a lifelong Alaskan. He was born in Bethel, raised in McGrath and now lives in Bethel, Alaska. Stosh is an experienced assistant guide and commercial fisherman. He is employed by the Yukon-Kuskokwim Health Corporation as Director of Corporate Facilities. Stosh attend the University of Alaska, Anchorage. Stosh enjoys hunting and fishing with his wife and two young sons.
---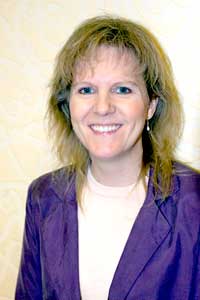 Teresa Sager Albaugh - Tok
Term expires 6/30/2018
Teresa Sager Albaugh was appointed to the Board of Game by Governor Palin in 2009. Teresa is a lifelong Alaskan. She was born and raised in Fairbanks, and is a 27 year resident of the Tok / Mentasta Area. For the past 15 years she has worked for Summit Consulting Services, Inc., a rural Alaska construction management and design firm. Prior to her position with Summit, Teresa worked for the Alaska State Legislature from 1983 to 1995. She is a past president and board member of the Alaska Outdoor Council, and holds memberships with Slana Alaskans Unite and the NRA. She is a supporter of the Monroe Foundation of Fairbanks, Focus on the Family/CitizenLink, and is a supporter and participant in the Alaska Run for Women of Anchorage. Teresa has a strong personal interest and family background in hunting, fishing, trapping and the outdoors.
---

David Brown - Wrangell
Term expires 6/30/2017
David Brown was appointed to the Board of Game by Governor Parnell in 2014. A 32-year resident of Wrangell, he is a trapper, bow hunter and hunter education instructor. Dave is also a commercial Dungeness crab fisherman. He retired from teaching in 2012 after a 30-year career with the Wrangell School District. He and his wife Sue, a kindergarten teacher in the Wrangell schools, have three grown children, Kristy, Laurie and David. He also has twin grandaughters.
He received the Wrangell Chamber of Commerce Teacher of the Year Award in 2011, and the Association for Career and Technical Education Industrial Arts Teacher of the Year Award for 2006-7. He is a volunteer archery instructor for Wrangell Parks and Recreation, and is past president of the Wrangell Teachers Association. David is a member of the Rocky Mountain Elk Foundation, Ducks Unlimited, Pope and Young Club, and the National Rifle Association. He received a bachelor's degree in industrial arts from Montana State Northern.
---

Larry Van Daele - Kodiak
Term expires 6/30/2018
Larry Van Daele was appointed to the Board of Game by Governor Walker in 2017. The son of an Air Force fighter pilot, Larry lived the nomadic life of a military kid, hearing stories of Alaska from his father after his deployments to King Salmon and Galena. He first came to Alaska in 1977 and started work with the Alaska Department of Fish and Game in 1981 after earning bachelor's and master's degrees in wildlife management. He and his wife Hilary moved to Kodiak soon thereafter, and now along with their son Matt and his family, they consider it their home town. During Larry's 34-year career with ADF&G, he was the area wildlife biologist in Dillingham and Kodiak, spent time as a regional wildlife biologist and regional supervisor in Anchorage, and he was able to earn a PhD focused on the management of Kodiak brown bears. As co-chair of the IUCN North Asian Brown Bear Expert Team, Larry has made numerous trips to Scandinavia, Japan and the Russian Far East. Wildlife has long been an integral part of the Van Daele family, as they hunt, photograph, observe, and share what they can with others about Alaska's tremendous natural resources.
---
Karen Linnell - Glennallen
Term expires 6/30/2019
Karen Linnell was appointed to the Board of Game by Governor Walker in 2016. Karen is a long-time resident of the Copper River basin. A lifelong subsistence hunter and fisher, Karen has over a decade of experience working on fish and game management issues in her region. She is a current board member of Ahtna, Incorporated, the Executive Director of the Copper River-Ahtna Inter-Tribal Resource Conservation District, and Chair of the Wrangell-St. Elias Subsistence Resource Commission. Additionally, she has served on the Copper River Basin Fish and Game Advisory Committee for over eight years.
---
Previous Board Members:
Contact The Board of Game Members:
---
Facebook
Twitter
Google+
Reddit

Section Navigation
Regulations
Alaska Department of Fish and Game
P.O. Box 115526
1255 W. 8th Street
Juneau, AK 99811-5526
Office Locations