Alaska Board of Game Members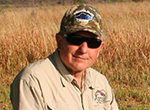 Jerry Burnett — Juneau, Chair
Term expires 6/30/2024
Jerry Burnett grew up in Washington State and moved to Juneau, Alaska in 1981. Jerry and his wife have lived in Juneau since then. Jerry grew up hunting (his mother taught him how to shoot at age 6) and fishing with his father and five brothers. He is retired from the State of Alaska where he was a director and deputy commissioner at the Department of Revenue for a number of years. He has long been involved with Fish and Game Management issues in Alaska having served on the boards of the Alaska Outdoor Council and Territorial Sportsmen. He and his wife own and operate Encounter Charters, a fishing and wildlife viewing business.
---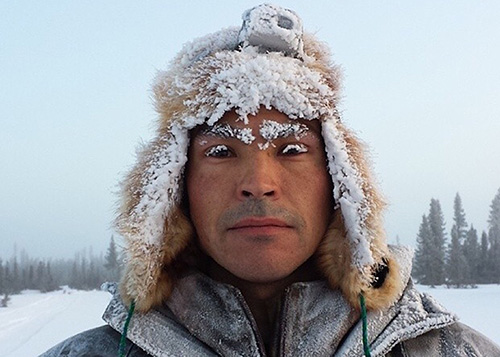 Stosh Hoffman — Bethel, Vice Chair
Term expires 6/30/2023
Stosh Hoffman is currently serving a fifth term on the Board of Game; he was originally appointed to the board in 2008 by Governor Palin. Stosh is a lifelong Alaskan. He was born in Bethel, raised in McGrath and now lives in Bethel, Alaska. He is employed by the AVCP-Regional Housing Authority as Director of Housing Management. Stosh is an experienced assistant guide and commercial fisherman. Stosh attended the University of Alaska Anchorage. His oldest son graduated from Stanford University during the spring of 2020, his youngest son is a Junior at Oregon State University, and his nephew is attending Mt. Edgecumbe as a Senior. Stosh enjoys subsistence activities with his family and flying with his sons.
---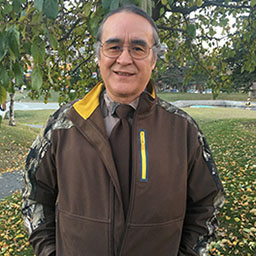 Orville Huntington — Fairbanks
Term expires 6/30/2022
Orville Huntington was born in Huslia, Alaska and received a B.S. in Wildlife Biology from University of Alaska, Fairbanks. Mr. Huntington is dedicated to working closely with young people to promote the values of traditional Native elders combined with contemporary western knowledge. He is committed to protecting the aboriginal rights of Native people to continue to live a subsistence way of life and preserve the cultural beliefs associated with that way of life as it is consistent with State and Federal law. His primary responsibilities continue to be the preservation of Native subsistence hunting, fishing, gathering and trapping opportunities and the cultural events that surround those beliefs.
---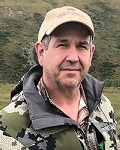 Allen (Al) Barrette — Fairbanks
Term expires 6/30/2022
Governor Dunleavy appointed Allen ("Al") Barrette to the Board of Game in 2019. Al resides in Fairbanks, Alaska which has been his home for over 30 years. He now shares this home with his wife Linda who is an Alaskan falconer. Al himself is a fur dresser by trade, class A assistant big game guide, and small business owner. He honorably served in the US Army before he began his tannery career in the early 1990s.
Al actively participates in the fish and game regulatory process. He has done so since 1995. He was elected to the Fairbanks Fish and Game Advisory Committee (AC) in 2005 and has served as chairman of the game and trapping subcommittees. Al represented the AC at number Board of Game meetings and also represented the AC as a member of several working groups including the Fortymile Harvest Management Coalition, the Western Arctic Caribou Herd Working Group, the Wood Bison Restoration Advisory Group, and the Dall sheep working group.
Al participates in subsistence trapping, hunting, and fishing, all activities that he shared with his late wife Laura and that they taught and passed down to their three children who are now fully grown. Al's son is now passing on the skills to his son, Ryatt, Al's first grandchild. Al also enjoys teaching fur handling and trapping methods.
---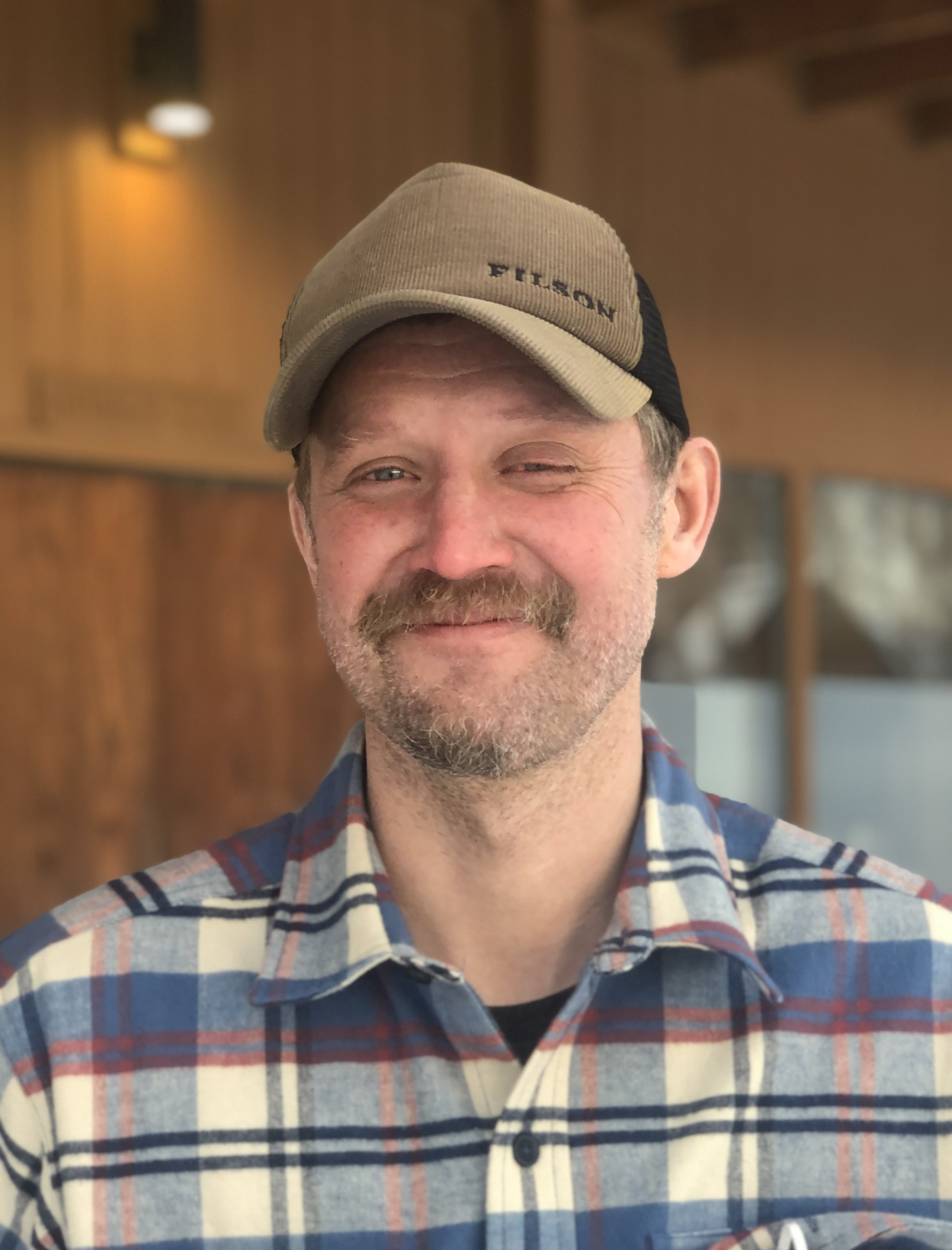 Jake Fletcher — Talkeetna
Term expires 6/30/2023
Jake Fletcher was appointed to the Board of Game by Governor Dunleavy in 2020. Jake and his family live in Talkeetna Alaska. He has worked in the capacity of packer, assistant guide and registered guide for over 20 years in the state. He and his wife operate a small guiding operation that primarily hunts Kodiak Island and the Talkeetna mountains. Jake holds a Masters of Inland Waterways from the U.S Coast Guard and operates boats for Mahay's Jet Boat Adventures in the summer months. In the winter months Jake and his wife work for AK Sled Dog Tours in a variety of capacities. He broke trail for the Iditarod Sled Dog Race for many years and still volunteers actively. Jake and his wife take pride in homeschooling their kids which leaves ample time for outdoor exploration in our beautiful state.
---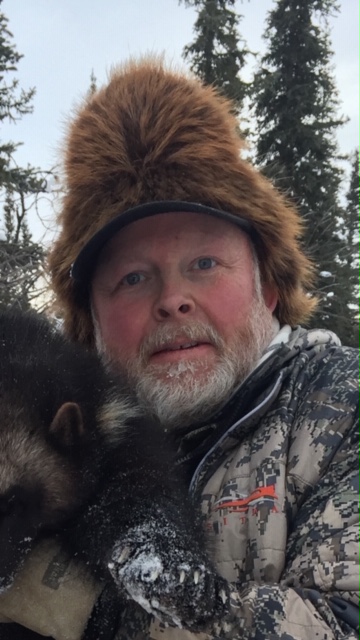 Lynn Keogh — Wasilla
Term expires 6/30/2023
Lynn is a life-long Alaskan who was born and raised in Anchorage. He and his wife Merry just recently moved to Wasilla to be closer to their 3 children and 7 grandchildren. Lynn and Merry are the owners of Key-O's Guide Service for over 30 years, a family owned business offering sportfishing charters both saltwater and freshwater on the Kenai Peninsula. Lynn was the former chair of the South Central chapter of the Alaska Trappers Association and former Board member of the Alaska Trappers Association. He served two terms on the Anchorage Fish & Game Advisory Committee and holds a U.S. Coast Guard License and registered Alaskan hunting guide. Lynn and his wife Merry spend much of their time hunting, Fishing and trapping with their children and grandkids.
---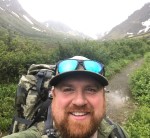 James Cooney — Eagle River
Term expires 6/30/2024
James Cooney was appointed to the Board of Game by Governor Dunleavy in 2021. He resides in Eagle River, Alaska where he has lived for 14 years. James moved to Alaska in 2004 and with the exception of two overseas deployments to Iraq and Afghanistan, has spent his entire career working for the Army in Alaska. He spent four years honorably serving as an officer in the Army on active duty before beginning his career as an Army civilian working in Operations as a Planner. James spends a majority of his free time volunteering and fundraising for Alaska non-profit organizations that support Alaska wildlife conservation and hunting rights. Between work and volunteering, James loves nothing more than to hunt and fish in Alaska with family and friends.
---
Previous Board Members:
Contact The Board of Game Members
---