Upper Copper-Upper Susitna Management Area

Fishing Opportunities
Tonsina River
---
Description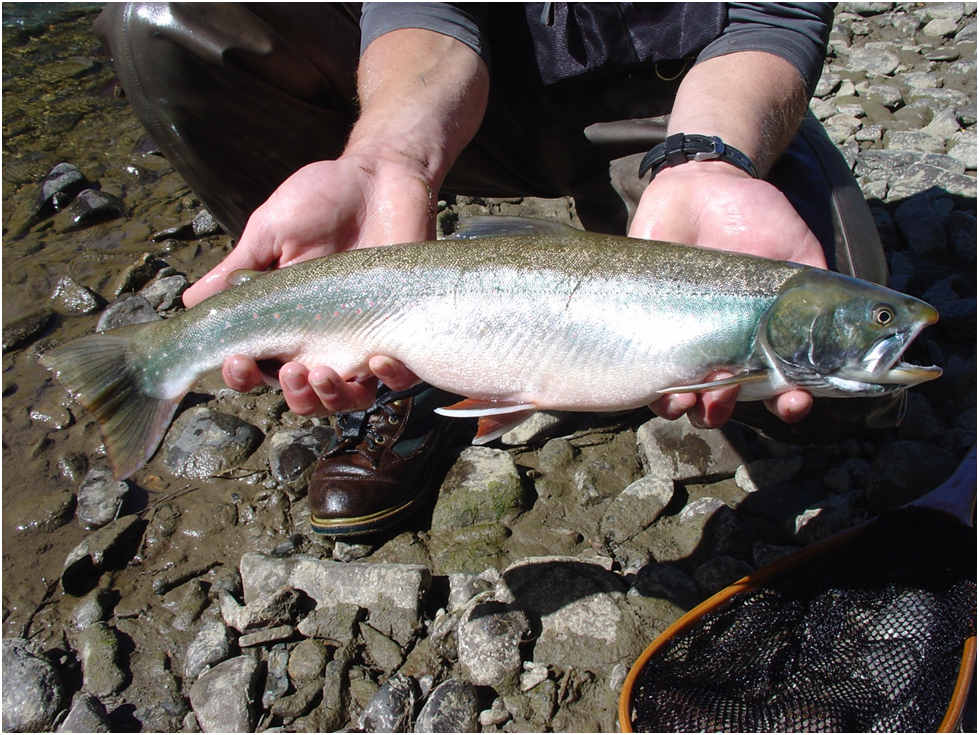 The Tonsina River flows east from Tonsina Lake to the Copper River at 19 mile of the Edgerton Highway. The river is a glacial fed system with class III – IV whitewater and has excellent fishing for king and coho salmon as well as some sockeye salmon. Dolly Varden and Arctic grayling are abundant and burbot and lake trout may also be caught. King salmon are available in July and early August and coho are present in September and October. Anglers can walk in from both the Richardson and Edgarton highways, and there are several short trails that access the river, especially along the Richardson Highway upstream of the bridge. Floating the river is for experienced whitewater boaters only. It takes at least 8 hours to float from the Richardson to the Edgerton highways and the first hour is through mostly Class IV rapids. After that the river is Class III. Jet boats are not used on this river due to lack of good launch sites, the rapids downstream of the Richardson Highway and the shallow waters, sweepers and log jams upstream of the highway.
Tackle
For Dolly Varden, rainbow trout, and grayling, fishing with egg patterns works well during salmon spawning. Spinners, nymphs and jigs are effective along with drifting salmon eggs. Salmon anglers tend to use yarn and coho flies for sockeye salmon and Oakie Drifters with salmon eggs and plugs for king salmon.
Getting There
Walk-in anglers can access the river at both highway bridge sites and by walking in along the Richardson Highway from milepost 75 - 80. At milepost 74 anglers can also access the Little Tonsina River and its confluence with the Tonsina River. There is limited access from the Edgerton Highway Bridge on the south bank. Always respect private property. The only access for floaters is at the Richardson Highway Bridge, and the only exit point is at the Edgerton Highway Bridge. Only rafters with extensive whitewater experience should consider floating the river due the the rapids in the upper section. There are no improved launch ramps for jet boats.
Dates
Begin: May 20
Ends: September 15