Upper Copper-Upper Susitna Management Area

Fishing Opportunities
Klutina River Salmon
---
Description
The Klutina River flows east from Klutina Lake to the Copper River at Copper Center. The river is a glacial fed system with class III – IV whitewater and has excellent fishing for sockeye and king salmon, Dolly Varden and Arctic grayling as well as some rainbow trout.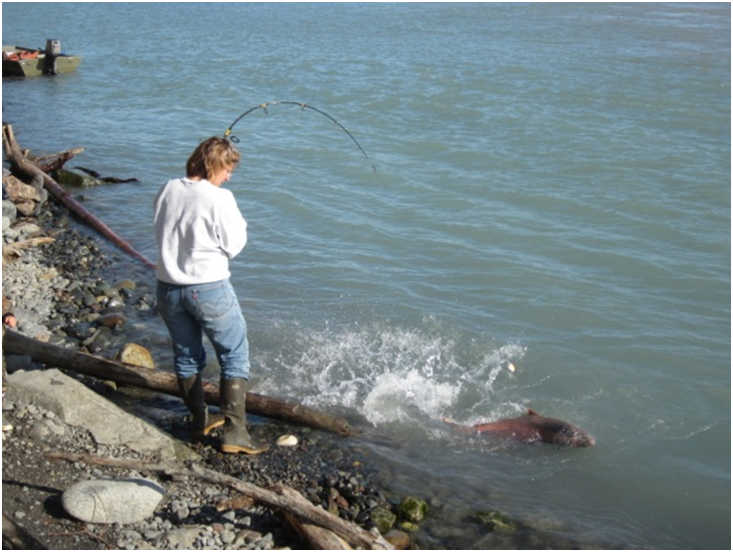 King salmon are available in July and early August, sockeye salmon from June through August, and all other fish are available from June through October. The lower river can be accessed for fishing at the old Richardson Highway Bridge, and also off the public access portions of the Klutina Lake Road. The river also makes for a half to 2 day float trip, depending on the put-in point, with mostly Class III conditions, and a few Class IV water sections. The usual floats are from the 4-mile and 14-mile launch sites along the Klutina Lake Road and ending at the Richardson Highway Bridge. The river is navigable by jet boat downstream from the Richardson Highway, but challenging conditions require an experienced operator. Running a jet boat upstream of the Richardson Highway is not recommended.
Tackle
For Dolly Varden, rainbow trout, and grayling, fishing with egg patterns works well during salmon spawning. Spinners, nymphs and jigs are effective along with drifting salmon eggs. Salmon anglers tend to use yarn and coho flies for sockeye salmon and Oakie Drifters with salmon eggs and plugs for king salmon. Pencil lead on tubing with a three-way swivel helps keep your gear down in the water, but will pull free when hung up without losing an expensive lure.
Getting There
The river can be accessed downstream of the Richardson Highway Bridge to the Copper River along a 50-foot public easement on the south bank and at several campgrounds with river frontage. Floaters normally put in at mile 4 of the Klutina Lake Road for ½ day floats (land owner charges a fee) or at mile 14 for 1-day floats, and mile 26 for 2-day floats.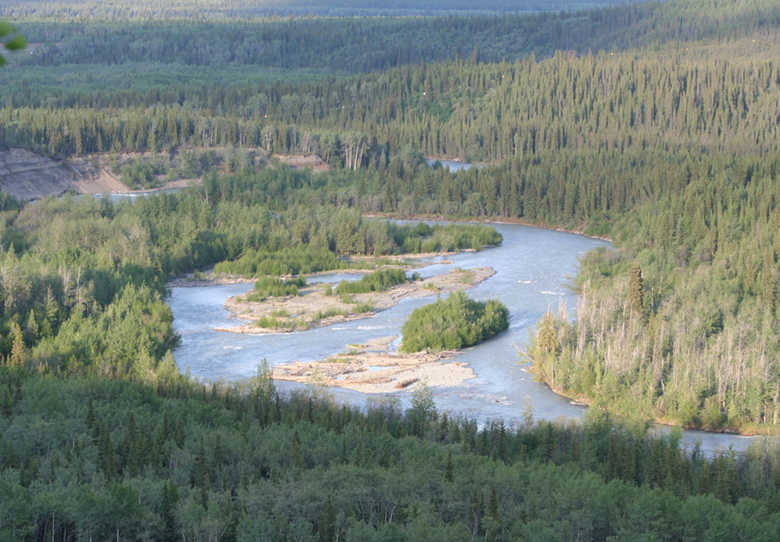 The river is fast flowing with rapids and sweepers and recommended only for experienced rafters. Canoes are not recommended. Vehicles need good clearance to traverse the Klutina Lake Road and 4-wheel drive is recommended. The Richardson Highway (milepost 100) crosses the river about 2 miles above the confluence of the Klutina and Copper rivers, and jet boats can be launched at the south bank right below the highway bridge, however, river conditions make for very challenging jet boating, and boating is not recommended upstream of the Richardson Highway Bridge. There are a number of guides in the area that offer guided trips for king and sockeye salmon.
Dates
Begin: May 25
Ends: September 15