Alaska Department of Fish and Game
---
Most ADF&G website information and services will not be available on Sunday, October 11 as the State of Alaska will be doing planned maintenance in Juneau on that date between 5 am – 9 pm AKST. We apologize for any inconvenience this may cause.
Facebook
Twitter
Google+
Reddit

Our Structure & Staff
Our Structure
The Alaska Department of Fish and Game consists of the Office of the Commissioner, six divisions, a Boards Support Section, and two associate entities. The six divisions are Commercial Fisheries, Sport Fish, Wildlife Conservation, Habitat, Subsistence, and Administrative Services. The two associated entities are: the Commercial Fisheries Entry Commission and the Exxon Valdez Oil Spill Trustee Council.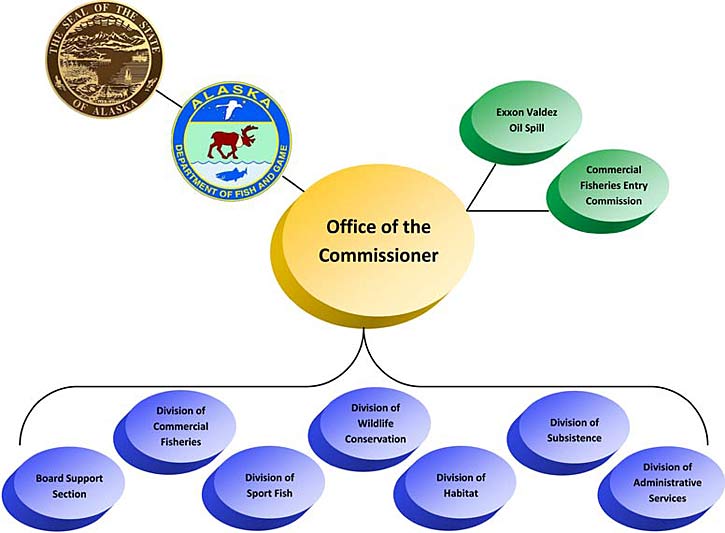 Secondary Site Navigation
About Us
Alaska Department of Fish and Game
P.O. Box 115526
1255 W. 8th Street
Juneau, AK 99811-5526
Office Locations