Outdoor Youth Days
Day Camp for Youth, ages 10–14
Rabbit Creek Shooting Park, Anchorage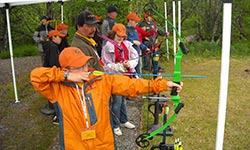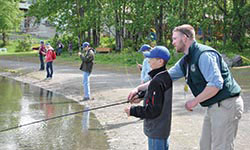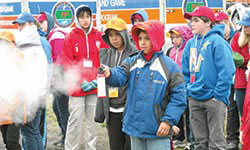 The mission of Outdoor Youth Days is to foster an awareness, respect, and enjoyment of Alaska's natural resources and to promote outdoor activities that include the shooting sports, fishing, and other outdoor skills in a safe and ethical manner.
The 2018 Outdoor Youth Days is full. Please check back next year for camp dates and info.
Hands-on Activities
Firearm Safety
Shotgun Shooting
Rifle Shooting
Archery
Map & Compass
Outdoor Survival Skills
Fly Fishing
Spin Fishing
Wildlife Identification
Tracking
Boating Safety
Tentative 2019 Dates
Session 1: June 3–5, 2019
Session 2: June 10–12, 2019
For additional information or questions about Outdoor Youth Days, please contact (907) 267-2534 or dfg.dwc.hitprogram@alaska.gov.