Alaska Department of Fish and Game
---
Outdoor Youth Days
A Day Camp for Youth (ages 10–14)
Rabbit Creek Shooting Park — Anchorage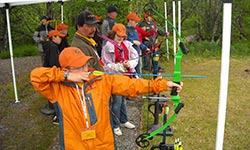 The mission of Outdoor Youth Days is to foster an awareness, respect, and enjoyment of Alaska's natural resources and to promote outdoor activities that include the shooting sports, fishing, and other outdoor skills in a safe and ethical manner.
2017 Dates
Session 1: June 5-7, 2017
Session 2: June 12-14, 2017
Camp registration will open on Monday, April 3, 2017 at 8:00am. Applications will be available for download on this page and at the Anchorage ADF&G office (333 Raspberry Rd).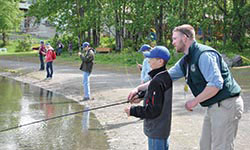 Hands-on Activities
Firearm Safety
Shotgun Shooting
Rifle Shooting
Archery
Map & Compass
Outdoor Survival Skills
Fly Fishing
Spin Fishing
Wildlife Identification
Tracking
Boating Safety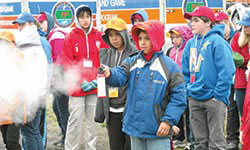 Space is limited to 30 participants per session (ages 10-14) per session. The cost for each participant is $100.
For more information or questions, contact 267-2373 or dfg.dwc.hitprogram@alaska.gov.
Facebook
Twitter
Google+
Reddit

Section Navigation
Education
Alaska Department of Fish and Game
P.O. Box 115526
1255 W. 8th Street
Juneau, AK 99811-5526
Office Locations