Outdoor Youth Days
Day Camp for Youth, ages 10–14
Rabbit Creek Shooting Park, Anchorage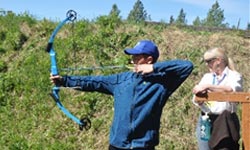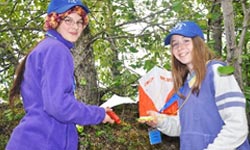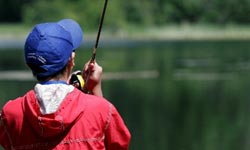 The mission of Outdoor Youth Days is to foster an awareness, respect, and enjoyment of Alaska's natural resources and to promote outdoor activities which include the shooting sports, fishing, and other outdoor skills in a safe and ethical manner.
2019 Dates
Session 1: June 3–5, 2019
Session 2: June 10–12, 2019
Online registration for both sessions will open on Monday, April 8th at 9:00am.
Camp will begin each day at 9:00 AM and conclude at 4:55 PM. Lunch and snacks are provided all three days.
Hands-on Activities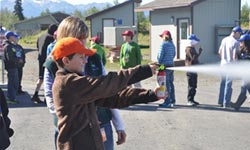 Firearm Safety
Shotgun Shooting
Rifle Shooting
Archery
Map & Compass
Outdoor Survival Skills
Fly Fishing
Spin Fishing
Wildlife Identification
Tracking
Boating Safety
Space is limited to 30 participants per session (ages 10-14 ONLY). The cost for each participant is $100.
Registration Notice
Our primary responsibility is to reach new participants who want to learn outdoor skills. As a result, those who have not attended Outdoor Youth Days before will be given the first opportunity to register. Applications from newcomers received before April 22nd will be processed immediately in the order received. Applications from "experienced" participants (those who have attended Outdoor Youth Days before) will be placed on the waiting list and held until April 22nd. On and after April 22nd, ALL remaining and incoming applications will be processed in the order received.
For additional information or questions about Outdoor Youth Days, please contact (907) 267-2534 or dfg.dwc.hitprogram@alaska.gov.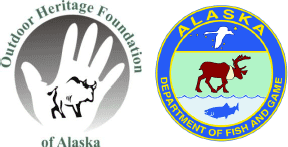 Workshop Funding
The Outdoor Youth Days program is made possible by the cooperative efforts of the Alaska Department of Fish & Game (ADFG) and their official foundation the Outdoor Heritage Foundation of Alaska (OHFA). OHFA is a nonprofit organization dedicated to education in hunting and fishing. OHFA is supported by donations from individuals, companies, and organizations with an interest in sharing their enthusiasm for outdoor activities. www.ohfak.org