Alaska Department of Fish and Game
---
Hatcheries and Stocking

Hatcheries
Interested in information on each of the active Sport Fish Hatcheries in Alaska?
Ruth Burnett Sport Fish Hatchery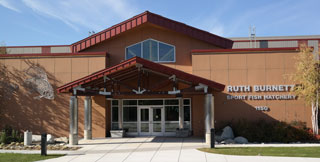 The Ruth Burnett Sport Fish Hatchery is a state of the art hatchery facility located in Fairbanks Alaska, owned and operated by the Alaska Department of Fish and Game. Fish produced at the hatchery will reduce pressure on wild fish stocks, increase sport-fishing opportunity, and provide diversity in sport fisheries throughout Interior Alaska. The RBSFH will produce rainbow trout, Arctic grayling, Arctic char, coho salmon and Chinook salmon for stocking in over 125 landlocked lakes.
William Jack Hernandez Sport Fish Hatchery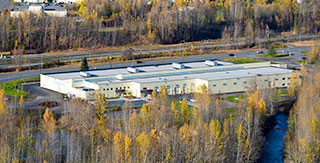 The William Jack Hernandez Hatchery is located at 941 N. Reeve Blvd. Anchorage, AK 99501 on the corner of Reeve Blvd. and Post Road. Visitors are welcome to drop by 7 days a week between 8:00am – 4:00pm to get a firsthand look inside one of the most advanced sport fish production facilities in the nation. Adult salmon of all species are commonly seen from the onsite footpath along Ship Creek in July and August.
Facebook
Twitter
Google+
Reddit

Section Navigation
Sport Fishing
Alaska Department of Fish and Game
P.O. Box 115526
1255 W. 8th Street
Juneau, AK 99811-5526
Office Locations