Alaska Department of Fish and Game
---
Most ADF&G website information and services will not be available on Sunday, October 11 as the State of Alaska will be doing planned maintenance in Juneau on that date between 5 am – 9 pm AKST. We apologize for any inconvenience this may cause.
Facebook
Twitter
Google+
Reddit

Sitka Black-tailed Deer Hunting in Alaska

Hunting Opportunities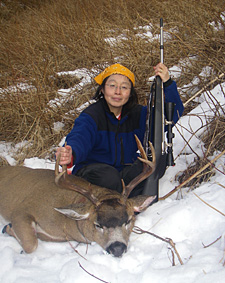 Sitka Black-tailed deer are found in Game Management Units 1 – 6 and in Unit 8. Harvest tickets are required to hunt deer. Season dates and bag limits vary between and within game management units so be sure to check the current hunting regulations for your specific hunt.
The map below highlights Game Management Units where Sitka Black-tailed deer are found. Click on any of the highlighted GMUs for deer hunting opportunities, or visit the Hunting Maps By Species section.
Game Management Units with Deer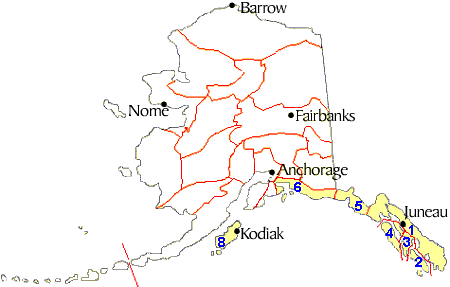 Secondary Site Navigation
Alaska Hunting Information
Alaska Department of Fish and Game
P.O. Box 115526
1255 W. 8th Street
Juneau, AK 99811-5526
Office Locations