Alaska Department of Fish and Game
---
Secondary Site Navigation
Hatcheries and Stocking

Hatcheries
Interested in information on each of the active Sport Fish Hatcheries in Alaska?
Fort Richardson State Fish Hatchery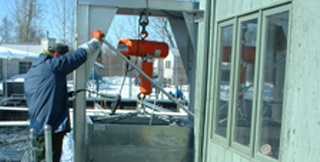 The Fort Richardson State Fish Hatchery is located on Fort Richardson, a U.S. Army post near Anchorage, Alaska. The hatchery sits on the banks of Ship Creek, just downstream of the Glenn Highway. The facility was built in 1958 by the U.S. Army to provide fish for post lakes. The Fort Richardson Hatchery is being phased out and production is being transferred to the new William Jack Hernandez Hatchery.
Ruth Burnett Sport Fish Hatchery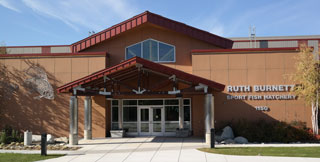 The Ruth Burnett Sport Fish Hatchery is a state of the art hatchery facility located in Fairbanks Alaska, owned and operated by the Alaska Department of Fish and Game. Fish produced at the hatchery will reduce pressure on wild fish stocks, increase sport-fishing opportunity, and provide diversity in sport fisheries throughout Interior Alaska. The RBSFH will produce rainbow trout, Arctic grayling, Arctic char, coho salmon and Chinook salmon for stocking in over 125 landlocked lakes.
William Jack Hernandez Sport Fish Hatchery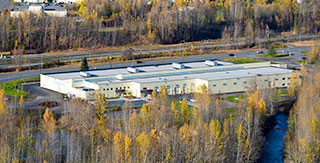 This facility is located at the site of the old Elmendorf Hatchery. The public visitor area is open daily (seven days a week) from 8:00am – 4:00pm.
Rainbow Trout Stocking 7-25-2012