Alaska Fish & Wildlife News

June 2014
How to Fish for Arctic Grayling

By Nancy Sisinyak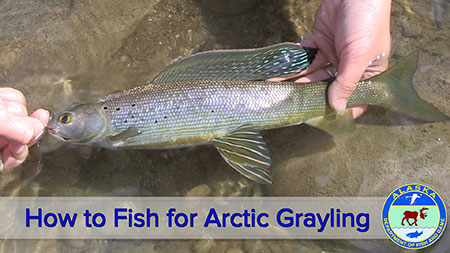 People travel from all corners of the earth for a chance to catch an Arctic grayling, Alaska's premier freshwater fish. It is a bit ironic that the Arctic grayling is such a draw for worldly, seasoned anglers, because Arctic grayling are also the perfect fish for beginners. They seem ready to rise for any fly and chase most any lure. Still, even the cooperative Arctic grayling can be difficult to catch if you have never fished before, or your preferred style of fishing is surf casting or noodling.
So, if you are a beginner angler who wants to get out on the river and catch a fish that would make you the envy of hard core anglers around the world, take eight minutes and watch the recently produced How to Fish for Arctic Grayling video starring April Behr, Alaska Department of Fish and Game Fisheries Biologist.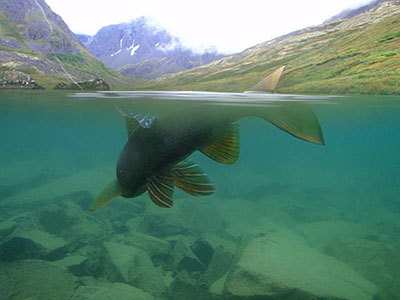 April shows you tackle and techniques that work well for catching Arctic grayling. She describes Arctic grayling feeding behavior and their preferred habitat. Finally, she shows the proper way to catch and release.
You can find the video at http;//vimeo.com/94711113 For the best quality, click on the "HD" button in the lower right hand corner of the video screen, prior to playing. Enjoy!
Hopefully, we'll see you on the river. Good Fishing!
---
Subscribe to be notified about new issues
Receive a monthly notice about new issues and articles.