Alaska Fish & Wildlife News

October 2013
Free Natural History Guides on Website
from the Kachemak Bay Research Reserve
By Catie Bursch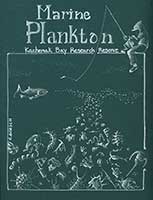 How many times have you seen something on the beach, or brought a different looking fish up on your fishing line and wondered what it is? The Kachemak Bay Research Reserve (KBRR) has developed some nice identification guides from our Research and Education programs, which are now available to you on our website.
The mission of the KBRR is to enhance understanding and appreciation of the Kachemak Bay estuary and adjacent waters to ensure that these ecosystems remain healthy and productive. To achieve this mission KBRR receives a portion of its funding from the National Oceanic and Atmospheric Administration (NOAA), and is administered and partially funded by the ADF&G, Division of Sport Fish which provides research, education, monitoring and operations funding.
Much of our work is considered baseline research and monitoring. As in many parts of Alaska, we have found that it is sometimes difficult to find field guides that work well and encompass the species we have. For this reason, we came up with a few of our own field guides to help us with our work. These guides have morphed out of various education programs and curriculum, or to inform citizen science monitors and to aid our researchers.
We have many inquiries from partners, visitors, and the general public about how to get some of these products. With our updated and improved website, we are excited to have a place to put these guides where they're accessible to you. Everyone can now download and print these to use when exploring the coastline, or in their own labs or classrooms or to hang on their walls. The entire set is available here, and individual guides are highlighted below.
So what do we have?
After many years of teaching adults and K-12 students about plankton here at the Reserve, we have refined our High Seas Drifters; Guide to Marine Plankton. Each page highlights a group (phylum, class or order) of zooplankton. They may be small, but they're interesting – some are bioluminescent, others are poisonous and cause the dreaded red tides, and some are just weird – plants that can swim and eat other organisms. The color photographs, as well as the pen and ink illustrations, come directly from our own local plankton samples and were taken or drawn by KBRR staff. Each page lists the taxonomy, energy source, predators, and other interesting facts of each plankter. The first two pages have a "quick guide" with all 40 of the groups featured for quick identification. This guide is great for students of plankton or anyone who needs to get up to speed on plankton.
The unique shape of plankton and the desire to start kids out young on microscopes sparked our 19 page Plankton Coloring Book. Dino the friendly dinoflagellete serves as the tour guide.
We recently completed the Marine Phytoplankton of Kachemak Bay which comes from hours of examining and counting the phytoplankton of Kachemak Bay. With a nice introduction to phytoplankton to prep newcomers, this guide has common diatoms, dinoflagellates and a few odds-and-ends that are seen in our waters. Each genera are described with some tips for identification, a color photo, and a line drawing. This guide is less of a learning tool than a guide for someone actually trying to identify phytoplankton. As more people use this guide around the State, it will be interesting to find out how different our plankton are from say, Seward, Prince William Sound and Southeast Alaska.
Tired of hearing every sculpin called a Bullhead or an Irish Lord? Common Sculpin of Cook Inlet is a front-and-back, one-page guide that can be stiffly laminated and thrown in your skiff, truck or bucket. The purpose of this guide is to educate folks working on the water to the diversity of the sculpin family (over 80 species in Alaska), and to bring attention to the individual species that are so often bycatch in our sport and commercial fisheries. Twelve commonly seen species are scientifically illustrated in black-and-white drawings by one of our staff, with a short introduction to the sculpin's life cycle.
Tunicates, those blobs and mats that are also called sea squirts, have gained recognition in recent years as one of the world's worst groups of invasive species. KBRR has a program concentrating on marine invasive detection, and one of the first things we needed to do was figure out which native tunicates we had and how to identify them. The result of this work is the Guide to some Common Fouling Invertebrates of Alaska. This guide is in collaboration with the Smithsonian Environmental Research Center. Twenty-two tunicates are represented, including both invasive species and those native to Alaska.
If that guide has too much detail for you, a two-sided laminatable guide can be downloaded which will fit in your kit, whether you're hiking on the beach, scuba diving, or farming oysters. One side has photos of invasive tunicates, and the other shows Alaskan native tunicates.
Other guides can be printed and laminated for identifying crab and fish found in the local intertidal zone. While not comprehensive, they are easy to use, and spotlight our most commonly seen species. They have been developed for specific community monitoring and education programs on the beach where bringing an entire book is impractical.
On our Products web page you can also order a free Kachemak Bay Ecological Characterization--a digital source of information and data important to the ecological understanding and management of the Kachemak Bay area. Topics covered on this CD-ROM include physical setting, ecological resources, and human uses. Spatial data are presented in a geographic information system, and GIS data is included on the CD-ROM. This product was produced in 2001.
Between 2000 and 2008 the Research Reserve partnered with the local newspaper, the Homer News, to publish bi-weekly science articles called Bay Science. The articles were written by KBRR staff and research colleagues on the natural world of Kachemak Bay, and contain many interesting stories and facts about our area. If someone read all 135 columns they would become an instant naturalist of Kachemak Bay!
We hope you find something in on our products page that will be of use to you. Keep checking back, as new products are bound to be added periodically! Visit the website to learn more about the Kachemak Bay Research Reserve.
Catie Bursch is a scientific illustrator and a marine educator with the Alaska Department of Fish and Game, working at the Kachemak Bay Research Reserve in Homer.
---
Subscribe to be notified about new issues
Receive a monthly notice about new issues and articles.