Alaska Fish & Wildlife News

April 2020
Alaska Kelp Farming
The Blue Revolution
By Mark Stopha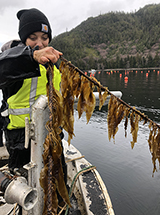 Fledgling kelp farmers are joining Alaska's wild kelpers in developing a promising new industry in Alaska waters.
The Alaska Fisheries Development Foundation, which promotes innovation in Alaska's commercial fishing and processing sectors, coordinated workshops for Alaska's emerging kelp farming industry in February 2020. I attended a workshop in Ketchikan, and other workshops were held in Sitka and Kodiak.
Kelp farming is deliberately growing kelp from seed to ... Alaska Kelp Farming Article Continued
---
Fish and Wildlife Management in the United States
Article 4: The Future has Many Challenges
By Rick Merizon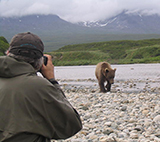 All right, tough question, do you like change? Not the kind of change we've had in the last several weeks but just in general? Or do you like the safety of routine and familiar? I must admit a bit of safety and routine sounds pretty good right now; however this is question is more in general terms. If you answered the latter you may want to stop reading and move to the other interesting articles in this issue of the Alaska Fish and Wildlife News (AFWN). This article is going to ask questions ... Wildlife management Article Continued
---
Sablefish tags bring prizes and cash rewards

By Madison Bargas and Riley Woodford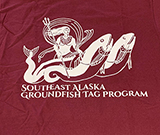 Every spring, Fish and Game announces the winners of the annual sablefish tag recovery incentive drawing. These go to anglers and, most often, commercial longliners who catch a tagged sablefish (also known as black cod) and return the tag to fishery managers and researchers. Movement information collected from tagging studies is important to the management of sablefish fisheries, and the department appreciates the participation of fishermen and processors in this program.
All persons who ... Sablefish tags Article Continued
---