Alaska Fish & Wildlife News

November 2019
Why are Shorebirds Disappearing?
Biologists seek clues to yellowlegs decline
By Riley Woodford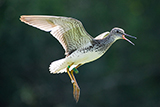 A once common, vocal shorebird has declined over the past several decades.
Lesser yellowlegs have declined by 70 percent – and more – across their range in recent decades. To learn why, biologists are looking at its summer nesting areas in Alaska, its winter feeding areas in South America, and its 8,000 mile migration in between. Katie Christie, a wildlife biologist with the Alaska Department of Fish and Game, is working closely with collaborators Jim Johnson with the US. Fish ... Yellowlegs Decline Article Continued
---
Public Awareness Benefits Wildlife Health Research

By Riley Woodford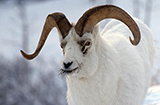 In the summer of 2019, a woman in Fairbanks contacted Fish and Game to report a sick fox in her yard, which soon died. A few days later, a pilot called Fish and Game to report that he'd seen a dead Dall's sheep ewe with a live lamb.
Reports like these are helping Fish and Game to better understand and maintain wildlife health in Alaska. The department is monitoring a variety of wildlife diseases and wildlife issues, including: ticks on pets, people or wildlife, distemper in ... Wildlife Health Article Continued
---
Crucial Habitat Assessment Tool

By Sue Rodman and Miles Spathelf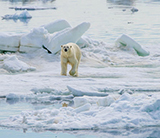 For the last decade, the Alaska Department of Fish & Game (ADF&G) has participated in the development of the Crucial Habitat Assessment Tool, also known as CHAT. Originally, ADF&G's affiliation with this tool began in 2008 through the Western Governor's Association. In 2015, the project was transferred to the Western Association of Fish & Wildlife Agencies (WAFWA). We first reported on this project here in June 2014 with sample map products and explanations on how ... CHAT Article Continued
---
Guest Commentary: State has multi-year plan
for fisheries priorities on federal council
By Doug Vincent-Lang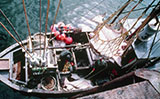 Alaska's federal fisheries for halibut, cod, pollock, flatfish, mackerel, sablefish and rockfish are economically important, both on a state and national level.
They form the cornerstones of the economies of many of our coastal communities and provide numerous jobs at the fishing, processing and transportation/shipping levels. Through exports they provide a source of nutrition worldwide. As a result, decisions regarding their management are critically important to our state.
Alaska ... GUEST COMMENTARY Article Continued
---