Alaska Fish & Wildlife News

January 2017
Wandering Lynx
Lynx Research in Alaska and Canada
By Riley Woodford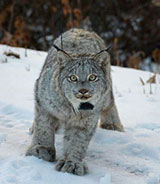 A hungry lynx raiding a chicken coop in Southcentral Alaska provided some surprises for the couple that live-trapped it and the biologists that showed up to move it.
Ralph and Linda Lohse live at Kenny Lake near Copper Center, about 175 miles east of Anchorage. They first saw the lynx on Oct. 16, 2016. Over the course of a week or so, the lynx killed and ate six chickens, three domestic ducks and attacked a sheep that later died from the bite wound on its throat.
"When he killed ... Wandering Lynx Article Continued
---
Documenting Steller Sea Lions
Using Time-Lapse Cameras
By Justin Jenniges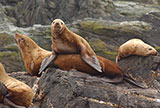 Alaska Department of Fish and Game biologists have been studying the life history of Steller sea lions throughout their range in Alaska for more than 50 years. In some areas such as the western Aleutian Islands, populations have declined more than 90 percent since the 1970s and have not shown signs of recovery. Meanwhile, overall eastern population counts have been increasing roughly three percent per year during this same timeframe. Sites in and around Glacier Bay National Park in northern ... Steller Sea Lions Article Continued
---
The Wildlife Action Plan
Keeping Wildlife from Becoming Endangered
By Riley Woodford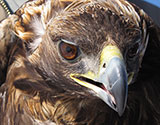 Keeping wildlife from becoming listed under the Endangered Species Act is good for industry, Alaskans and wildlife.
That's a key premise behind Alaska's new Wildlife Action Plan, approved by the U.S. Fish and Wildlife Service on Dec. 23, 2016. Working with conservation and industry partners, each state has developed a State Wildlife Action Plan assessing the status of its wildlife and outlining conservation actions necessary to sustain them. Collectively, these plans form a ... The Action Plan Article Continued
---