Alaska's Super Seven Big Game Raffle
DCUA Dall Sheep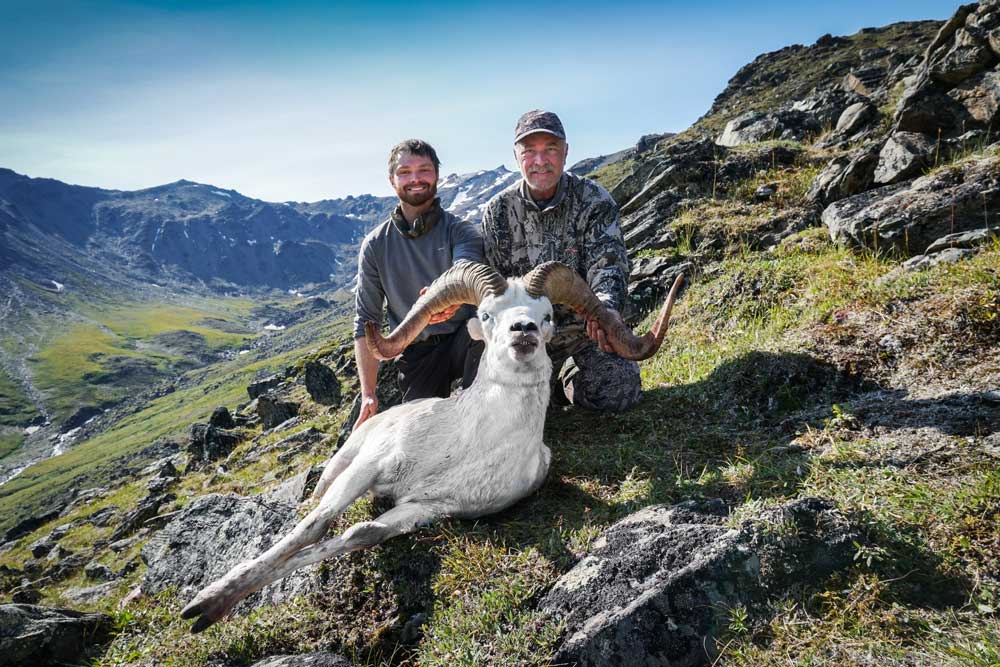 Description
Hunt trophy Dall rams in one of the most scenic mountain ranges in North America. The Alaska Range is home to some of the largest Dall sheep anywhere. The unique Delta Controlled Use Area (CUA) is a limited draw area in the Alaska Range known for trophy sheep. Rams with 40 inch curls and 15 inch bases are entirely possible. This special permit entitles the winner to hunt both parts of the split season from 10 August to 20 September. This is a true opportunity of a lifetime. We can't guarantee that you will win but we can guarantee that you will lose if you don't enter.
Hunt Details
SS202, Delta Controlled Use Areas as described in GMU 20A, 20D and 13B; Legal animal is a full curl ram. Hunter may hunt the early or late season but must abide by the access designations for both DS203 (early) and DS204 (late) based on which hunt is chosen. Non-residents have a bag limit of one sheep every four regulatory years.
Season Dates
August 10 – September 20, 2021.
Additional Hunt Information
Non-resident hunters are required to have a guide or must be accompanied by a resident relative 19 years or older within second-degree of kindred. The early hunt period (DS203) does not allow for motorized access. It can be a challenging hike, but there is less competition compared to the later period motorized-access hunt. This later hunt period (DS204) has good access with aircraft, ATVs, jet boats, and other means of transportation providing additional access options. Air charters and other bush plane access is also an option. Both hunts can be accessed from the road system. For additional information regarding access, costs access/costs, contact the Delta Area Office for Alaska Fish and Game. adfg.alaska.gov/index.cfm?adfg=sheephunting.delta