Alaska's Super Seven Big Game Raffle
Koyukuk Moose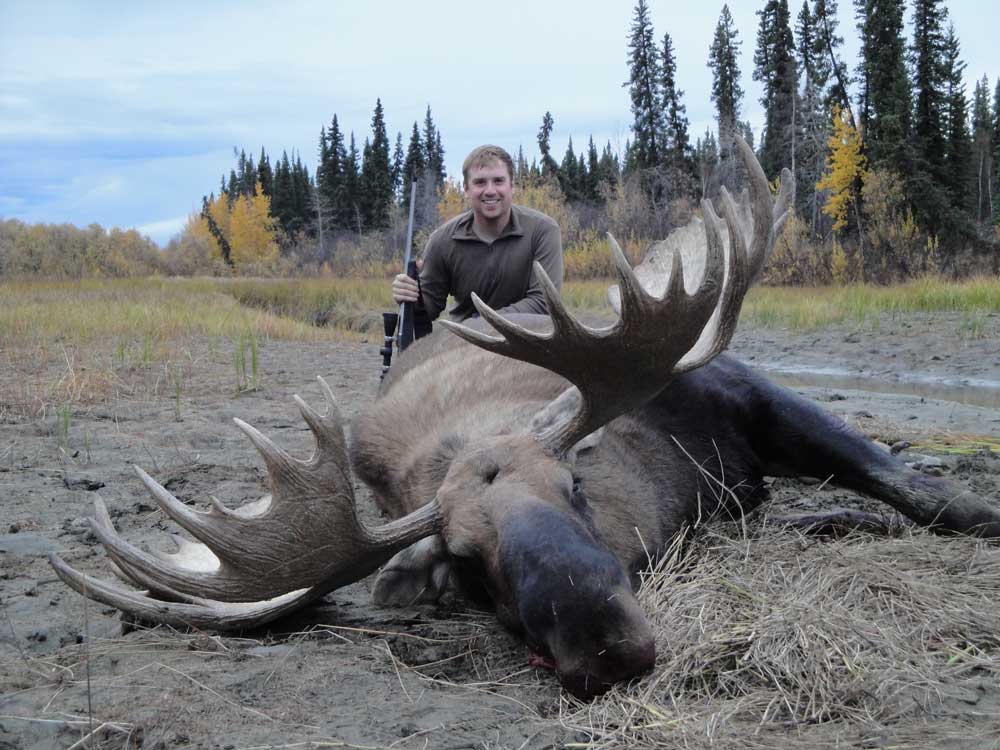 Description
The Koyukuk Controlled Use Area is home to some of the largest Alaska-Yukon Moose in the world!! The area is known for its world-class genetics providing hunters very good chances of harvesting moose over 65", year after year. According to 2018 Alaska Department of Fish & Game harvest statistics, early season non-resident, non-guided hunters had a 67% success rate; late season hunters had a 100% success rate. This permit is for one State of Alaska Special Tag for one Alaska-Yukon Bull Moose in the Koyukuk Controlled Use Area which encompasses Game Management Units 21 and 24. This hunt is open to both residents and non-residents. This Special Permit is good for the 2021 hunting season and includes all hunts (SM823-830). This hunt can be done as a DIY hunt - no guide is required, although recommended to increase success.
Hunt Details
SM823-830, 21C&D and 24C&D; Hunter selects one of those hunt numbers; Legal moose varies based on hunt number.
Season Dates
September 5 – 25, 2021, depending on which hunt is selected by the winner.
Additional Hunt Information
You may not eligible for the 2021-2022 Koyukuk moose permit if you were drawn for the 2020 Koyukuk moose permit. The Koyukuk permits are in the Koyukuk Controlled Use Area (KCUA), so it is accessible only by boat. There are a few transporters that haul hunters in the area, and they run $2,500-$3,500/person. Guides typically cost around $12,500. If you want to hunt on your own, the closest available fuel is Galena. Huslia, Hughes, or Koyukuk do not sell fuel. Most hunters access the KCUA from the Yukon River bridge. It is a very long trip to a remote area and will require anyone doing the hunt on their own to spend a significant amount of time and planning to be successful.