Alaska's Super Seven Big Game Raffle
Revilla Island Goat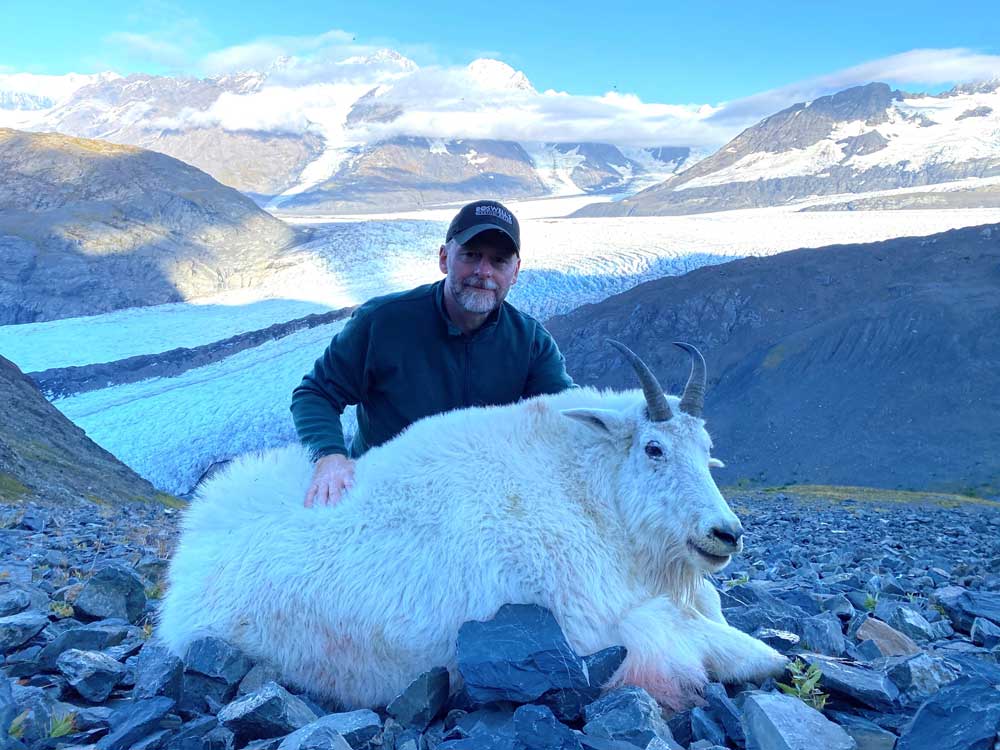 Description
Experience the adventure of a lifetime hunting world class mountain goats near the beautiful Misty Fjords National Monument on Revillagigedo Island Alaska. Hunters have harvested multiple top ten Boone and Crockett and Pope and Young record book goats from Game Management Unit 1A which includes Revillagigedo Island. This island has high goat densities providing the opportunity to harvest a goat with 10+ inch long horns. This area provides stunning views of the ocean that give way to vast old-growth forests which climb soaring mountains that are filled with wildlife. You may also consider the opportunity to harvest deer, black bear, and brown bear in the extensive wilderness. World class Alaskan fishing awaits those who seek the ultimate Southeast Alaskan experience.
Hunt Details
SG005, 1A (should cover DG006 hunt area as well); Taking of nannies with kids is prohibited. Taking of males is encouraged.
Season Dates
August 15 – December 31, 2021
Additional Hunt Information
Non-residents are required to have a guide. Guided mountain goat hunts in this area typically range roughly from $11,500 – 13,000. Be prepared for rain and generally wet weather - pack appropriate, good quality rain gear! The hunt is accessible from the road system and has multiple trail heads for access. There is typically better weather in August, but shorter hair for the goats. Hunts later in September and October typically mean goats will have longer hair but the weather is generally wetter and colder with more rain.