Alaska's Super Seven Big Game Raffle
Central AK Range Caribou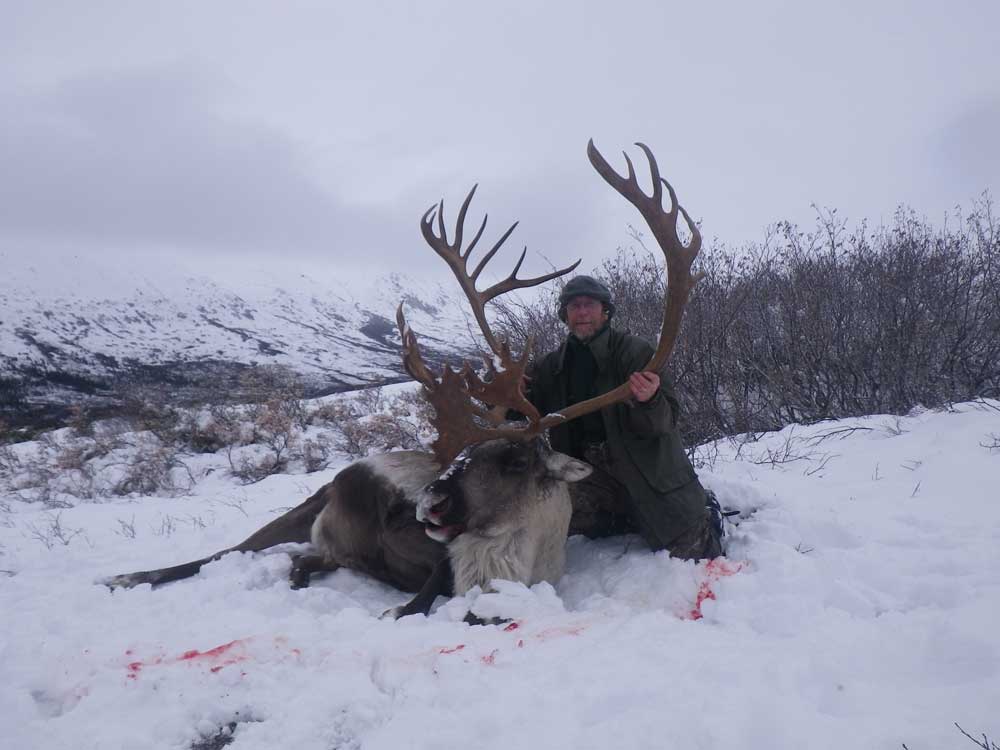 Description
This hunt is in one of the best areas for trophy-class barren ground caribou in Alaska. In the heart of the Alaska Range, the hunt area is accessed by aircraft, horses, and rafts in the non-motorized Wood River and Yanert Controlled Use Areas while ATVs, UTVs, other ORVs, and power boats can be used in the non-CUA accessible portions of the unit. Several Registered Guides and licensed transporters serve the unit, so access opportunities and many different hunt options are available. This part of the Alaska Range is also known for good numbers and general season opportunity for moose, Dall sheep, and grizzly bear.
Hunt Details
SC827, GMU 20A; legal caribou is a bull
Season Dates
August 10 – September 20, 2021
Additional Hunt Information
The hunt can be accessed by foot, ATV, horse, or airplane. Most of the animals harvested are by hunters flying into non-motorized areas, followed by hunters using ATV's to access the non-restricted areas. If desirable, the area has a variety of hunting guides and transporters that can be hired for the hunt for access or additional support.