Alaska's Super Seven Big Game Raffle
Copper River Bison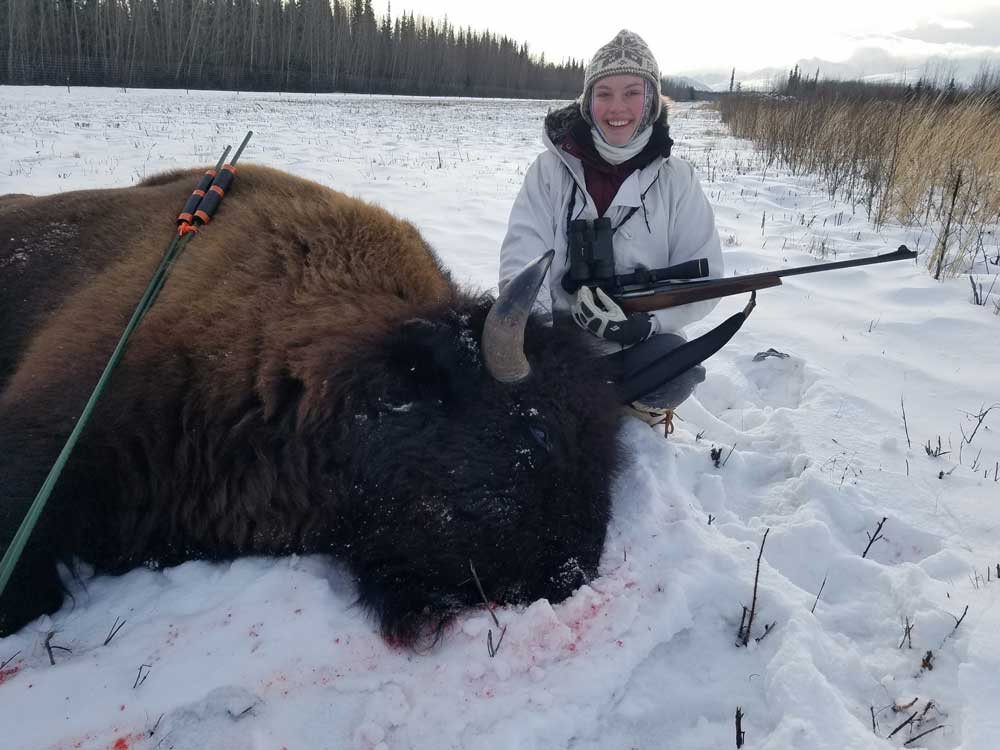 Description
This is not your average ranch-style American Bison hunt. In 1928, twenty-three plains bison were moved from the National Bison Range in Montana to the Delta River area in Alaska's Interior. Now there are herds in four areas of Alaska including the Copper River. The Copper River Herd is a wild, free-range herd used to living in very rugged terrain avoiding wolves and brown bears. Hunters typically score when the Bison bulls come down from the mountains to feed along windblown bluffs near the river. The large bulls are tough, wily, and every ounce a magnificent trophy.
Hunt Details
SI454, Copper River area in GMU 11 and parts of 13D. The bag limit for nonresidents is one per lifetime; for residents it is one every 10 regulatory years.
Season Dates
September 1, 2021 – March 31, 2022
Additional Hunt Information
Hunting opportunity and success to bison on public land is very limited. During the hunt period, most bison are found on private lands, where a $1500 trespass fee is charged. Success is high on private land. You will need considerable knowledge of the local area, a considerable amount of time to hunt, and to purchase the trespass permit. Contact the Glenallen Fish and Game office for more information. The hunt is typically accessed via raft or jetboat on the Copper River in the fall. Hunters choosing to hunt in the winter typically access the area in February or March via aircraft or snowmachine. ADF&G does not recommend access via snowmachine except by hunters who are very familiar with the local area and crossing the Copper River in the winter. ADF&G does not provide information on when or where the Copper River is safe to cross, as it is unpredictable and changes frequently.