Alaska Department of Fish and Game
---
Most ADF&G website information and services will not be available on Sunday, October 11 as the State of Alaska will be doing planned maintenance in Juneau on that date between 5 am – 9 pm AKST. We apologize for any inconvenience this may cause.
Facebook
Twitter
Google+
Reddit

Mariculture

Shellfish Enhancement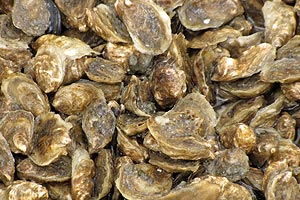 Fish Resource Permit
A Fish Resources Permit (FRP) is required to collect or hold alive any live fish, shellfish, or aquatic plants for use outside of existing sport, personal use, aquatic farm, and commercial fishery regulated activities. FRPs will be issued to individuals who are engaged in scientific, educational, propagative, or exhibition activities. The review takes approximately 30 days.
For more information, contact the Alaska Dept. of Fish and Game, Division of Commercial Fisheries, Permit Coordinator at 907-465-4724 or email dfg.fmpd.permitcoordinator@alaska.gov.
To apply for Research or Bioenhancement Permit use the Fish Resource Permit Application.
Submit the form to the appropriate location as listed on the application form.
Secondary Site Navigation
Aquatic Farming
Alaska Department of Fish and Game
P.O. Box 115526
1255 W. 8th Street
Juneau, AK 99811-5526
Office Locations