Education & Outreach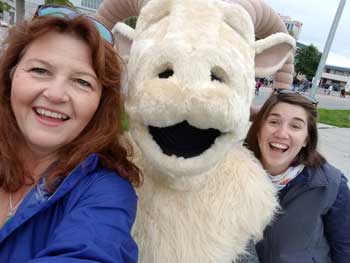 Welcome! Education plays a vital role in fish and wildlife conservation. Whether you are a hunter, angler, teacher, parent, or an aspiring outdoors person, we have resources to help. Search the main categories to learn about our many offerings including workshops for teachers, curricula and informational materials. Browse our calendar to find dates of our clinics, camps, community events and skills classes for youth and adults, and much more.
Upcoming Events
Working Together to Recover Cook Inlet Belugas
Online — January 28
Using Fire and Fire Surrogates to Enhance Wildlife Habitat in a Time of Transition.
Online — February 3
Introduction to Pistol (Alaskans Afield)
Juneau — February 19
Hunter Education
Anchorage — February 19, 8am-5pm
Did You Know?
The Alaska Wildlife Curriculum Ecology Cards contain line drawings and facts about more than 200 Alaska plant and wildlife species.