Juneau Wildlife Viewing

Macaulay Salmon Hatchery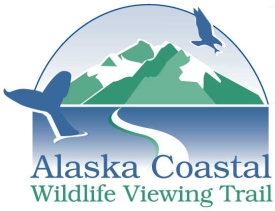 From late June through October watch salmon in the fish ladder at the Macaulay Salmon Hatchery. View them from above and through a viewing window. Inside the visitor center dozens of aquariums present a rich diversity of marine species throughout the year.
Habitat
The fish ladder is a man-made structure, but to the salmon it functions the same way a spawning stream does.
Species
Chinook (King) Salmon
Chum (Dog) Salmon
Coho (Silver) Salmon
Eagles
Pink (Humpy) Salmon
Sockeye (Red) Salmon
Hints
The fish ladder is open for salmon viewing in the mornings or evenings, even when the visitor center is closed.
Facilities
Fee
Interpretive Signs
Public Transportation
Restrooms
Wheelchair Accessible
Notes
There is a small fee for the guided tour and to visit the visitor center. Fish ladder viewing is free.
Plan to spend at least: 1 - 2 hours
Best Months
█ Best Month
Best Month

Jan

uary

Feb

ruary

Mar

ch

Apr

il

May

Best Month

Jun

e

Best Month

Jul

y

Best Month

Aug

ust

Best Month

Sep

tember

Best Month

Oct

ober

Nov

ember

Dec

ember
Directions
The Macaulay Salmon Hatchery and visitor center is three miles west of downtown along Egan Drive. Turn left at the first stoplight after leaving town and follow the road to their facility.
Contact
Macaulay Salmon Hatchery - (907) 463-5114 or http://www.dipac.net/Macaulay_hatchery.html