February 2022
Issue 50

---
Even Though It's Cold Outside, We'll Help You Find Your Next Hot Fishing Spot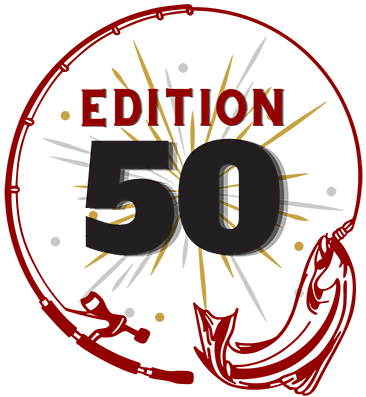 Sometimes in winter, the thought of gearing up to head outside for a day of fishing might seem like it's not worth the effort. But there are some great fishing opportunities that can be found across the state during this time of year. Burbot, rainbow trout, northern pike, and lake trout are a few of the commonly targeted species this time of year.
No matter where you are in the state, it's likely that you'll find good fishing opportunities close by. We'll provide some resources to help you find your next fishing spot.
Have you purchased your 2022 sport fishing license yet? If not, be sure to do so before you head out on your next fishing adventure. Searching for that perfect Valentine's Day gift? How about instead of a dozen roses you get your special someone an annual sport fishing license? Visit our online store to get started.
Are you following us on social media? If not, be sure to check us out on Instagram @wefishak. You can also follow us on Facebook at ADF&G - wefishak . Also, visit our YouTube channel for a growing selection of "how-to" videos and much more.
If you have a comment or story ideas for Reel Times, we encourage you to send them our way. You can send comments to ryan.ragan@alaska.gov.
We'll see you on the water.
Angler Recognition Programs
The Alaska Department of Fish and Game – Division of Sport Fish offers three angler recognition programs where anglers can be recognized for their fishing accomplishments.
Your next big catch might qualify as a trophy fish. Check out the Trophy Fish Program to find minimum qualifications for catch-and-release or catch and keep. We even have a Youth category.
Have you caught all five species of Pacific salmon native to the freshwaters of Alaska? If so, submit your photos and application for a certificate of recognition. This program is open to families and individuals.
The Alaska Department of Fish and Game "Stocked Waters Challenges" awards a certificate of recognition to individual or groups who successfully complete one or more of the angling challenges – all based around fishing at stocked waters.
Looking for some resources to help you find fish? Check these out…
The Division of Sport Fish wants you and your friends and family to share in the enjoyment of fishing in Alaska. Our wefishak web pages highlight a wide array of resources to help you plan your next fishing adventure.
This site is updated continuously as new data becomes available. Some records are from historical surveys in excess of 50 years old. The Alaska Department of Fish and Game makes no claims as to the accuracy of the information and documents presented.
To easier manage Alaska's resources, the Division of Sport Fish divides the state into three major regions, each broken down into individual management areas. Each of these management areas is overseen by an area biologist who may be contacted for more information regarding sport fishing area issues.

Explore our interactive maps to discover sport fishing opportunities. Maps include: popular fishing locations, species run timing, fishing gear selection, and boat and angler access tips.
How To Find Employment Opportunities with ADF&G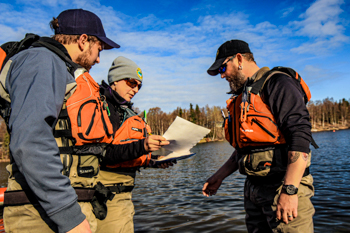 Interesting in working for the Alaska Department of Fish and Game?
Our people make all the difference in the management and continued sustainability of Alaska's fish and wildlife resources. ADF&G employees are a part of a large and diverse family of professionals who are respected around the world. ADF&G's status as an excellent fisheries and wildlife management agency is ensured year after year, because of our staff.
Job opportunities include:
Permanent: A position in the classified service that is not time-limited.
Non permanent: An employee in a temporary work assignment of less than 120 days or a work assignment established for a specific program, project or assignment.
Seasonal: A permanent position established to meet recurring seasonal needs of less than 12 months duration during any calendar year. Please note that seasonal opportunities are frequent and essential in our summer business operations. In fact, our workforce doubles in the summer, so opportunities are readily available.
Internships.
For more information on job opportunities with ADF&G, please visit the Alaska Department of Fish and Game section in Workplace Alaska.
Winter Steel
Pictured: December Steel from Thorne River of Prince of Wales Island.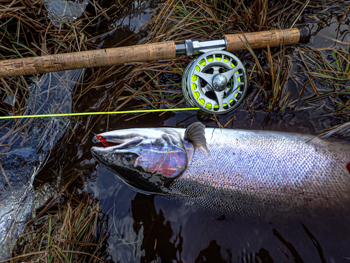 In Southeast Alaska, steelhead fishing is generally thought of as a springtime activity. However, there are select drainages that have winter steelhead runs. These drainages usually have a lake present where the fish can escape low water flows of winter. Many drainages in Southeast Alaska have small steelhead populations of less than 200 fish as determined by snorkel surveys and weir counts that occur in the spring. Snorkel surveys consist of biologists floating rivers and creeks in dry suits to visually count steelhead. Weirs have also been used to count steelhead as they enter (immigrate) and depart (emigrate) drainages. It is known that weirs on drainages with lakes undercount immigrating fish since an unknown number of steelhead entered in the fall and winter but still spawn in the spring. Very little is known about fall/winter steelhead population dynamics, but it is apparent that the numbers are much smaller than spring fish.
For anglers wishing to target them, winter steelhead begin entering drainages in late October and continue to trickle in through the winter. During mild winters, anglers may catch steelhead all winter long. Mild rainy winters keep water temperatures up and provide fluctuating water levels which are conducive to fish entering drainages from salt water. In addition, fish that are in freshwater are more likely to spend time in rivers and creeks where they are more susceptible to anglers than in lakes. Colder water temperatures and low water associated with cold winters may discourage steelhead from entering fresh water drainages and fish that are present are likely in protective lakes, lethargic and less likely to bite. Until research is conducted on fall and winter steelhead, our understanding of this aspect of steelhead biology will remain limited. However, this unique aspect of steelhead biology provides an opportunity for anglers to extend the fishing season through the winter. If there is a stretch of mild weather this winter, it may be worth an angler's time to hit the water and try for winter steel.
Field to Plate - Recipe of the month
Recipe of the Month – Instant Pot Wild Alaska Salmon with Peanut Sauce and Trout Tacos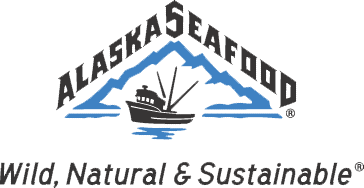 Here is another great recipe from the Alaska Seafood Marketing Institute. Try this great recipe for Instant Pot Wild Alaska Salmon with Peanut Sauce from the Alaska Seafood Marketing Institute.
Or, if you recently caught some rainbow trout, try this great recipe for Trout Tacos from the Alaska Department of Fish and Game.
Enjoy!
If you have any questions about the Reel Times newsletter, please contact Ryan Ragan at ryan.ragan@alaska.gov